Iran-Ghana Joint Commission for Cooperation Underway in Accra
November, 15, 2017 - 14:25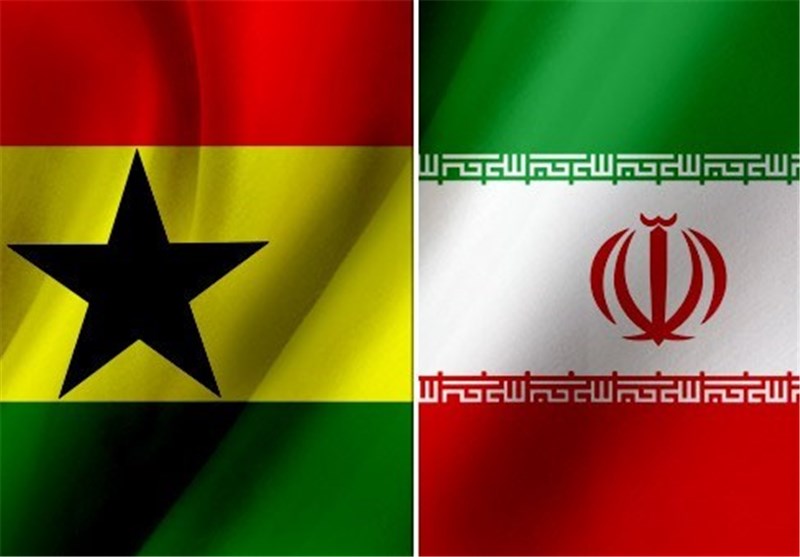 TEHRAN (Tasnim) – The sixth session of Iran-Ghana Permanent Joint Commission for Cooperation (PJCC) is underway in Accra, the capital of the African country.
The two-day meeting seeks to enhance the level of partnership and cooperation to incorporate new thematic areas of policies concerns and initiatives between the two countries, Ghana news agency reported.
The areas for cooperation include agriculture, transportation and housing.
Others are political and strategic consultation, trade, investment, banking and financial cooperation, energy, mines, industry, science, health, culture, defense, security and law.
Owusu Afriyie Akoto, Ghana's Minister of Food and Agriculture, said Ghana had benefited from various forms of financial and technical assistance from Iran.
He mentioned the assistance to include special scholarships and training programs to Ghana in the areas of health, petroleum and petrochemical engineering, agriculture support projects in the northern parts of Ghana and the upgrading of the Iran Clinic into Polyclinic at Adabraka in Accra.
"The Sixth Session of the PJCC between Ghana and Iran is a further indication of cordial relations and fruitful cooperation between the two countries," he added.
He said that two Iranian companies, a cement factory and juice processing factory would be commissioned on the Aflao road and Asamankese in the Eastern Region of Ghana.
Afriyie Akoto said the areas of cooperation would provide framework for enhancing the level of partnership and cooperation between Ghana and Iran.
He further urged both countries to ensure their effective implementation after signing of the MoUs.
Iran's Agriculture Minister Mahmoud Hojjati, who is now in Ghana to attend the commission, said there was the need to strengthen cooperation between the two nation, adding that this would promote economic and socio-cultural activities for the betterment of the citizens.
He said the Sixth PJCC Session was a new start and step for Iran in order to deepen and expand ways and methods of cooperation for the benefit of the two countries.
The Iranian minister also said more than 15 individual Iranians from private and corporate institutions had arrived in Ghana to invest in the various sectors of Ghanaian economy.