IAEA Has More Info about Iran's Nuclear Activities Thanks to JCPOA: Amano
November, 15, 2017 - 14:57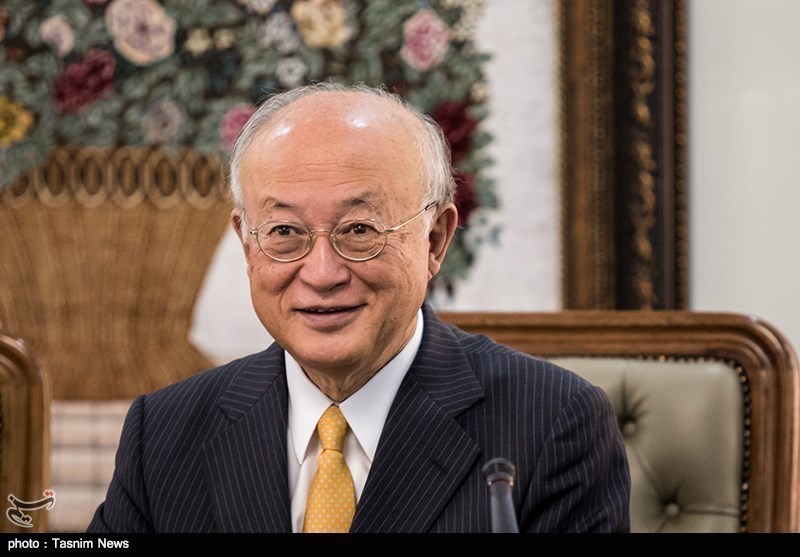 TEHRAN (Tasnim) – Director-General of the International Atomic Energy Agency (IAEA) Yukiya Amano said the UN nuclear watchdog knows more about Iran's nuclear activities by virtue of the 2015 nuclear deal between Tehran and world powers.
"The IAEA carries out stronger inspection activities in Iran and knows more about its nuclear program as a result of the international agreement known as the Joint Comprehensive Plan of Action (JCPOA)," Amano said in a speech at Harvard University on Tuesday.
He added that his organization had more inspection powers over the country's nuclear program, which has become smaller following the deal.
"Without the JCPOA, we would have much less knowledge of Iran's nuclear program," Amano told the audience at Harvard Kennedy School's Belfer Center for Science and International Affairs in the eastern US city of Cambridge.
The nuclear-related commitments undertaken by Iran under the JCPOA are being implemented and the IAEA has so far had access to all locations it has needed to visit in the country, he stressed, adding, "The sun does not set on IAEA safeguards."
The remarks came as concerns have been growing in recent weeks that the US administration may unilaterally scrap the nuclear agreement between Iran and the Group 5+1 (Russia, China, the US, Britain, France and Germany).
In a major confrontational stance against Iran on October 13, US President Donald Trump refused to certify the multilateral deal on Tehran's peaceful nuclear program.
Speaking from the White House, Trump said he will choose not to certify that Tehran is complying with the agreement.
The JCPOA was reached in July 2015 and came into force in January 2016.
Since the historic deal was signed in Vienna, the IAEA has repeatedly confirmed the Islamic Republic's compliance with its commitments under the JCPOA, but some other parties, especially the US, have failed to live up to their undertakings.