11 Countries Attend Emergency Meeting on Palestine in Tehran
December, 18, 2017 - 13:36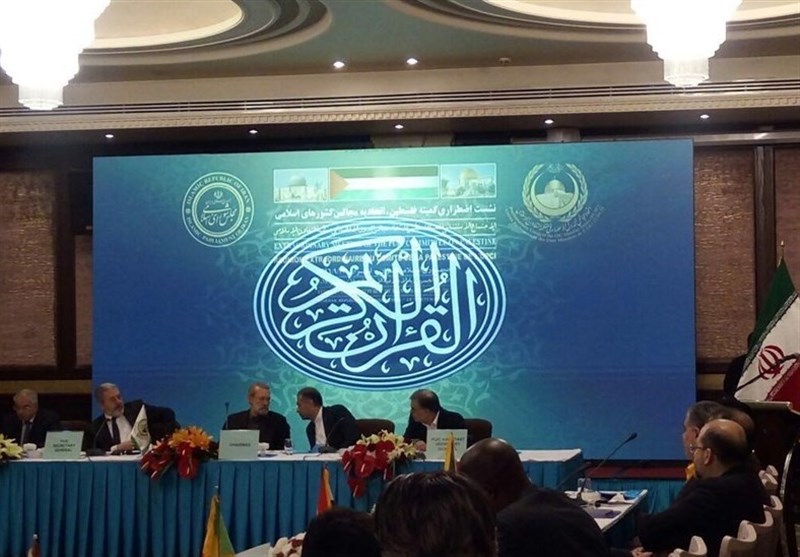 TEHRAN (Tasnim) – The Palestine Committee of the Parliamentary Union of OIC Member States (PUOICM) convened an extraordinary meeting in Tehran on Monday.
Parliamentary delegations from 11 Islamic countries, including Jordan, Algeria, Palestine, Morocco, Turkey, and Senegal took part in the gathering, held to discuss the latest developments concerning Palestine.
The parliament speakers of Iran, Iraq and Mali were among the participants.
The meeting mainly focused on a recent decision taken by US President Donald Trump to declare al-Quds (Jerusalem) the capital of the Israeli regime.
Trump officially declared the disputed city of Quds Israel's capital, despite warnings from around the world that the measure risks triggering a fresh wave of violence in the Middle East.
In a speech at the White House on December 6, Trump said his administration would also begin a years-long process of moving the American embassy in Tel Aviv to the holy city.
The announcement was a major shift by Washington that overturns decades of US foreign policy.