Salt Lake: A Part of the Salt Desert of Iran
December, 30, 2017 - 18:25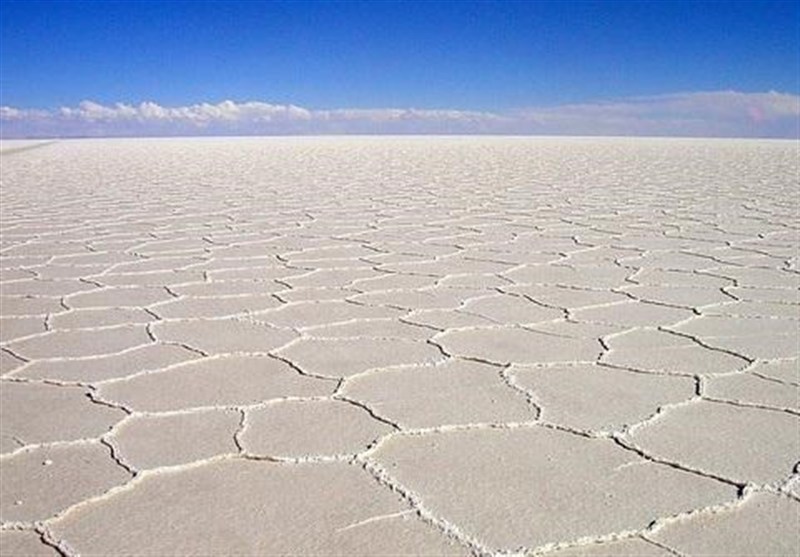 TEHRAN (Tasnim) - Namak Lake (Daryacheh-ye Namak) is a salt lake in Iran. It is located approximately 100km east of the city of Qom at an elevation of 790 meters (2,590 ft) above sea level.
The lake has a surface area of about 1800km², but most of this is dry. Water only covers 1 km². The lake only reaches a depth between 45 centimeters to 1 meter.
Various streams enter the lake crossing salty and brackish grounds. But there is no rich and full watered river flowing into the lake constantly so it is just a seasonal lake when there is a minimum rainfall.
The water of the winter months evaporates in the warm summer months (July, August, and September). The most important water supply is the river of Qom. The lake is a remnant of the Paratethys sea, which started to dry from the Pleistocene epoch, leaving lake Urmia (Oroumiyeh) and the Caspian sea and other bodies of water.
Three minerals, namely Magnesia, Halite, and Sylvite have been identified so far in the lake, with estimated reserves of 32 million tons, 200 million tons, and 4.5 million tons, respectively. These minerals are used in the agriculture, steel, and aluminum industries.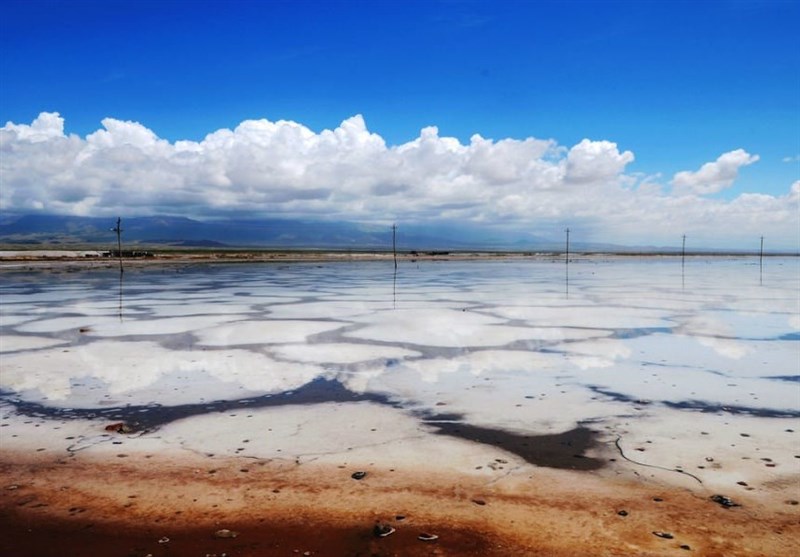 Source: Oruj Travel