Turkey Pushes for Normalizing Relations with Germany
January, 01, 2018 - 16:28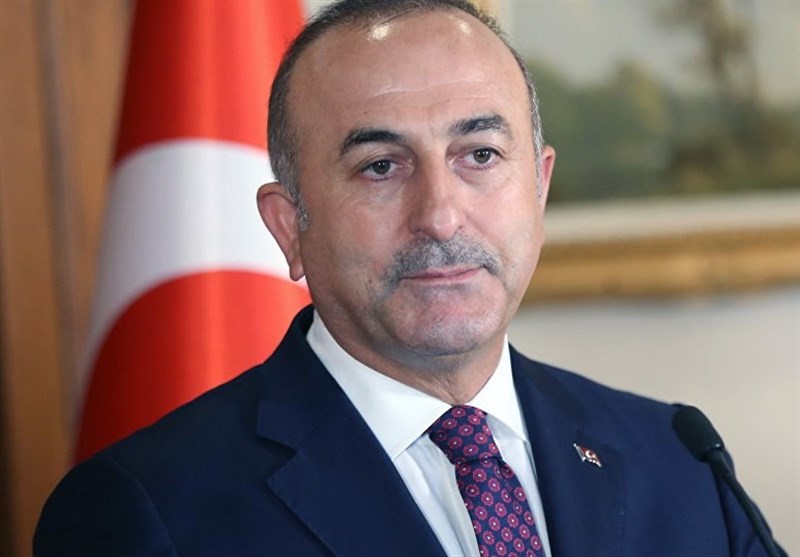 TEHRAN (Tasnim) - Turkish Foreign Minister Mevlut Cavusoglu announced the push for formal charges against Yucel as he said Germany and Turkey were ready to "normalize relations." He also encouraged German tourists to visit Turkey.
Turkish Foreign Minister Mevlut Cavusoglu said the Turkish government was encouraging the judiciary to speed up an indictment against German journalist Deniz Yucel on Monday.
Yucel, a correspondent for German newspaper Die Welt, has been in pre-trial detention for more than 10 months without any formal charges. His detention has soured already tense ties between the two countries, Deutsche Welle reported.
Yucel was arrested in February on accusations of sedition and disseminating propaganda affiliated with terror groups.
"I am also not very happy that the indictment is still not there. But we can only encourage the judiciary to speed up the process. We have done that already," Cavusoglu said in an interview with the German dpa news agency.
The foreign minister noted that Yucel did not have government-issued press accreditations when working.
"The accusations against Deniz Yucel are very serious," Cavusoglu said.
He said if the European Court of Human Rights were to order Yucel be released from pre-trial detention, he would expect the independent Turkish judiciary to comply.
Cavusoglu said he expected relations with Germany to improve in 2018. He said Turkey had a "good dialogue" with Germany and that his German counterpart, Foreign Minister Sigmar Gabriel, was a "personal friend."
"I think both sides are ready to normalize the relations. So I am expecting a much better year in 2018," he said. "From our side, we don't see any crisis. Turkey has no problem with Germany. But Germany has a problem with Turkey, and Germany does not miss an opportunity to attack Turkey."
Some 50,000 people have been jailed in Turkey since the failed 2016 coup against the government of President Recep Tayyip Erdogan.
There are currently about a dozen German nationals in Turkish detention, which has caused diplomatic relations between the two countries to worsen considerably.
Meanwhile, Turkey wants Germany to extradite a number of people it says are connected to the coup attempt and the armed Kurdistan Workers' Party (PKK).
Cavusoglu lamented an "Erdogan-bashing trend" abroad and said Germany should treat Turkey as an equal partner.
He said he had no regrets about saying Germany had exhibited Nazi-like behavior after Germany banned rallies by Erdogan and ministers ahead of a referendum in Turkey.
"What happened those days reminded us of what was happening during the Nazi time," he said on Monday. "Maybe it didn't even happen during the Nazi time. I don't think the Nazi regime stopped any visits or meetings like those."
As a part of the normalizing of relations, Cavusoglu called on German tourists to visit Turkey despite political tensions.
"I had to reciprocate this travel warning. Not because I like it, but because it was the expectation from my citizens," Cavusoglu said. "Germany should understand this: If Germany moves one step towards us, Turkey will move two steps towards Germany."
Cavusoglu emphasized that Turkey was "a safe country" and that "the Turks traditionally consider the Germans as good friends."
He continued: "We can have differences or even problems between the states or governments, but that should not affect the relationship between our people."
The number of Germans visiting Turkey plummeted over the past two years. In the first 10 months of 2015, 5.1 million Germans visited Turkey. During the same time period in 2017, only 3.3 million Germans visited.