CIA, MKO, Riyadh, Erbil behind Recent Riots in Iran: Official
January, 06, 2018 - 17:54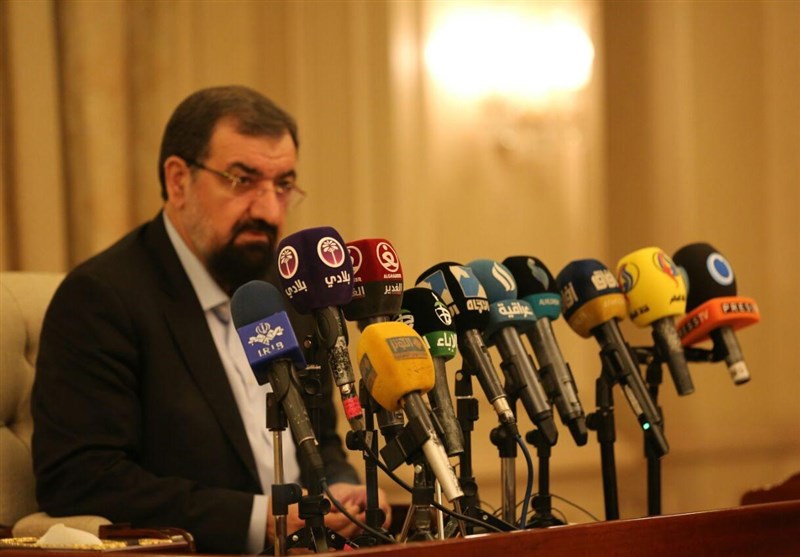 TEHRAN (Tasnim) – Secretary of Iran's Expediency Council Mohsen Rezaei said officials from the US Central Intelligence Agency (CIA) as well as the terrorist Mojahedin-e Khalq Organization (MKO), the Saudi regime, and the Barzani family played a role in recent riots in Iran.
A few months ago, a secret meeting was held in the capital of Iraq's Kurdistan region, Erbil, where the recent violent protests and unrest in Iran were planned, Rezaei told reporters in a press conference in Tehran on Saturday.
The meeting was attended by the CIA's Iran operations chief (Michael D'Andrea), the chief of staff of former Iraqi dictator Saddam's son and Saddam's brother-in-law along with representatives of Saudi Arabia, the MKO, and the Barzanis, he said.
The official went on to say that their operation, code-named "Fruitful Convergence", began in Iran in mid-December through using the cyberspace and social networks and were planned to continue in January and February.
Rezaei further said that in the first phase of the operation, they had planned to take control of most of Iranian cities from the government so they could smuggle weapons into the country to kill a number of people and then pressure the UN Security Council to impose new sanctions against Iran under the pretext of human rights.
He added that in the second phase, they were going to pave the ground for the MKO members to enter the country and cause the situation to deteriorate.
The remarks came after the UN Security Council held an emergency meeting on Friday at the request of the United States to discuss the recent protests in Iran.
Washington, however, found itself at odds with its European partners, who used the hard-won debate to reject American efforts to make the protests an excuse for ditching the 2015 nuclear deal between Tehran and world powers, also known as the Joint Comprehensive Plan of Action (JCPOA).
Last week, peaceful protests over rising prices and economic problems broke out in some Iranian cities, but the unauthorized gatherings turned violent after a number of opportunists, some of them armed, vandalized public property and launched attacks on police stations and government buildings.
Iranian security officials say they have hard evidence that the protests were directed from abroad.
Officials say many rioters arrested in the unrest have been trained by the MKO or had links with Takfiri terrorist groups.
Following the unrest, people of Iran held several demonstrations across the country to condemn the violent riots and acts of vandalism, and voice support for the Islamic Republic's Establishment.
Iranian officials maintain that people have the right to stage protests to express their opinions, as long as rallies comply with the legal conditions.