Trump Faces Major Decision on Iran Nuclear Deal
TEHRAN (Tasnim) – US President Donald Trump must decide this week whether to waive nuclear sanctions on Iran or effectively end the United States' participation in the 2015 nuclear deal between Tehran and world powers.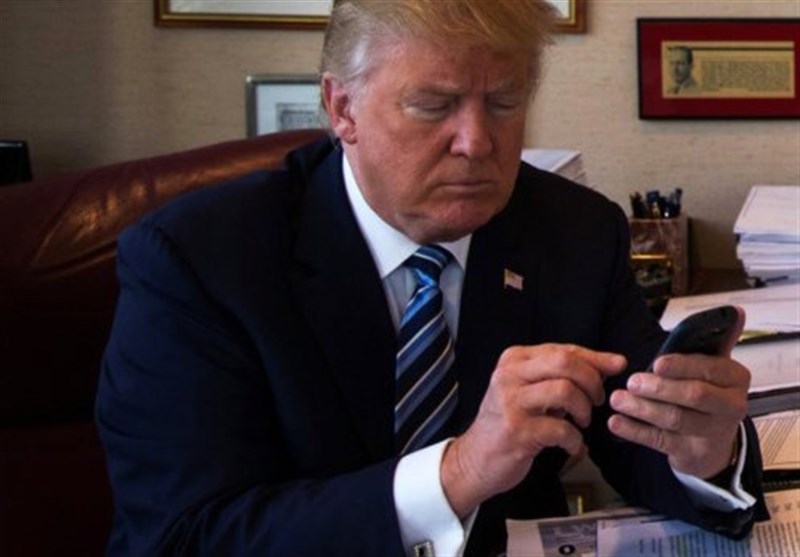 Trump allowed the deal, known as the Joint Comprehensive Plan of Action (JCPOA), to remain in place last year while Congress considered legislation to strengthen it.
In the meantime, lawmakers opted not to take advantage of an opportunity to re-impose sanctions themselves.
By Friday, Trump must decide to approve an extension or scrap the deal altogether, according to the Daily Mail.
In October, Trump said he would not certify Iran's compliance with the nuclear agreement that was negotiated under the previous administration because it was "in violation of the spirit" of the accord.
The Trump administration asked Congress then to come up with and pass a companion agreement that addresses those issues.
It said it would also like Congress to amend the legislation that gives lawmakers the authority to slap sanctions on Iran if it decides Tehran is in violation of the nuclear agreement, outlining 'trigger points' instead that set off automatic sanctions.
Trump said he wants Congress to fix "the deal's many flaws" such as existing sunset provisions. The administration would like nuclear sanctions to snap-back on Tehran if it falls back into old habits after prohibitions outlined in the deal have expired.
US Secretary of State Rex Tillerson said last week that Trump would be inclined to authorize another sanctions waiver if he felt that real progress was being made toward the changes he demanded in October.
"The president said he is either going to fix it or cancel it," Tillerson told the Associated Press on Friday. "We are in the process of trying to deliver on the promise he made to fix it."
The White House said Tuesday that Trump was keeping his "options open" as he contemplated the decision.
In comments on Monday, Spokesman for the Atomic Energy Organization of Iran (AEOI) Behrouz Kamalvandi said AEOI Chief Ali Akbar Salehi has had a telephone conversation with Director-General of the International Atomic Energy Agency (IAEA) Yukiya Amano to warn the UN nuclear agency about the consequences of US violation of the JCPOA.
Salehi has reminded Amano that if the United States fails to fulfill its commitments to the JCPOA, the Islamic Republic of Iran will make a series of decisions that could affect the current process of Iran's cooperation with the IAEA, the spokesperson said.
Iran and the Group 5+1 (Russia, China, the US, Britain, France, and Germany) reached the 159-page nuclear agreement in July 2015 and implemented it in January 2016.
Since the historic deal was signed in Vienna, the IAEA has repeatedly confirmed Iran's compliance with its commitments under the JCPOA, but some other parties, especially the US, have failed to live up to their undertakings.