Ayatollah Khamenei Expresses Condolences over Loss of Iranian Sailors
TEHRAN (Tasnim) - Leader of the Islamic Revolution Ayatollah Seyed Ali Khamenei, issued a message on Sunday, expressing deep sorrow for the tragic and heartbreaking loss of crew members on an Iranian oil tanker.
January, 15, 2018 - 00:34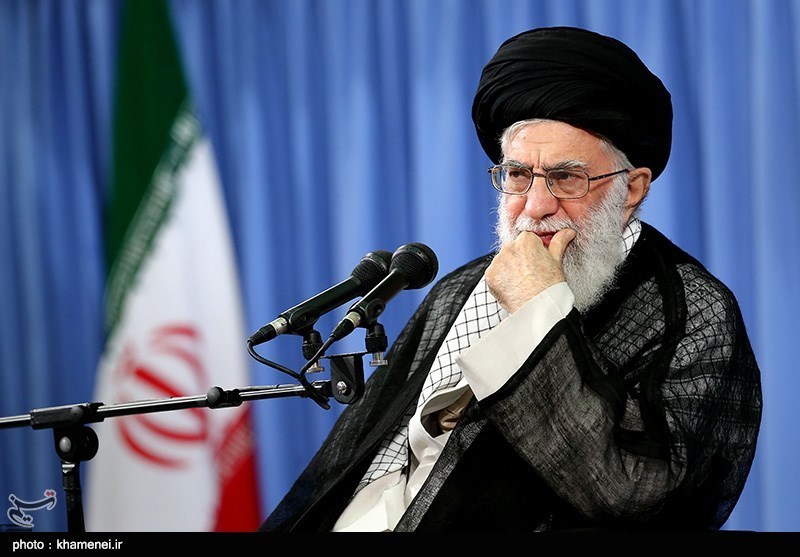 The "Sanchi" tanker that had caught fire during a crash in the East China Sea on January 6 went under water on Sunday after burning for eight days.
The Iranian oil tanker sank Sunday after the spread of fire to new oil condensate tanks created blazes as high as 100 meters and increased temperature. Sunday's raging inferno made it impossible for the rescuers to even approach the ship.
Sanchi, with 32 people on board, including 30 Iranians, collided with a Chinese freight ship in the East China Sea on January 6 and had been burning ever since.
The full text of Leader's message is as follows:
In The Name of God, The Most Beneficent, The Most Merciful

I extend my sincere condolences to the mourning families and survivors of the Sanchi oil tanker's crew, who passed away during the heartbreaking incident of the burning and sinking tanker, which was truly tragic and horrendous; and I beseech Allah the Exalted to bless their grieving hearts with peace and mercy.
These beloved ones lost their lives while on duty, serving their country; and this is a great honor that may reduce the weight of grief and soothe the agonizing hearts of their surviving kin.
I ask Allah the Exalted to bless them with mercy and forgiveness; and bless their families with endurance and great rewards.

Seyyed Ali Khamenei
January 14, 2018