4 States to Launch Joint Probe into Iranian Tanker Tragedy
TEHRAN (Tasnim) – The maritime authorities of China, Iran, Panama, and Hong Kong signed an agreement on Thursday to launch a joint probe into a recent collision in the East China Sea that started an inferno in an Iranian oil tanker and led to its sinking after burning for eight days.
January, 25, 2018 - 14:44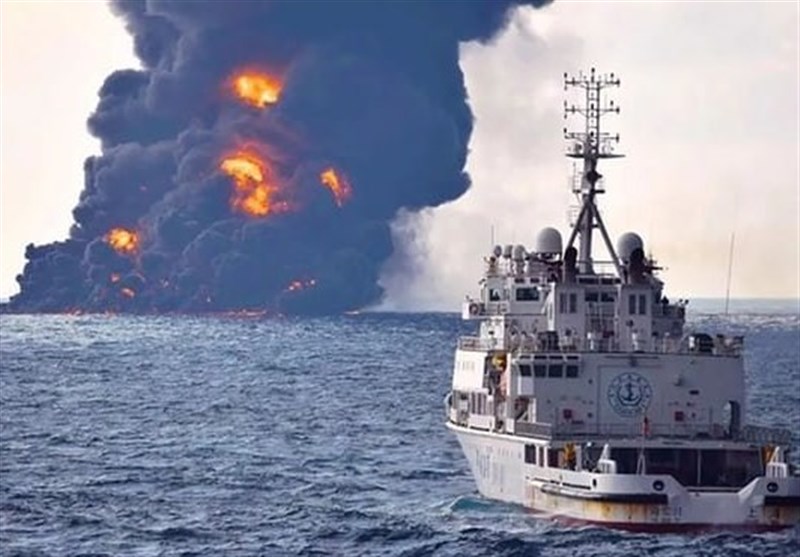 Investigation work will be organized by a joint team composed of representatives of all four signatories to the agreement, a brief statement from China's Ministry of Transport said, according to Reuters.
Sanchi, with 32 people -30 Iranians and two Bangladeshis- on board, collided with a Chinese freight ship in the East China Sea on January 6 and caught fire after a huge explosion.
The Panama-registered tanker was carrying 136,000 tons of condensate, an ultra-light crude that is highly flammable, to South Korea.
It sank on January 14 after the spread of fire to new oil condensate tanks created blazes as high as 100 meters and increased temperature to 350 degrees Celsius.
Chinese search and rescue teams could retrieve three bodies and the black box from the vessel.
The black box of Sanchi was opened on January 24, in a meeting attended by representatives of Panama, under whose flag the vessel was sailing, Hong Kong, and Iran.