Riyadh Increases Royal Family Allowances by 50%: Sources
TEHRAN (Tasnim) – Saudi Arabia has raised some royal family allowances after extracting billions of dollars from princes, businessmen and officials held on so-called corruption charges, according to sources.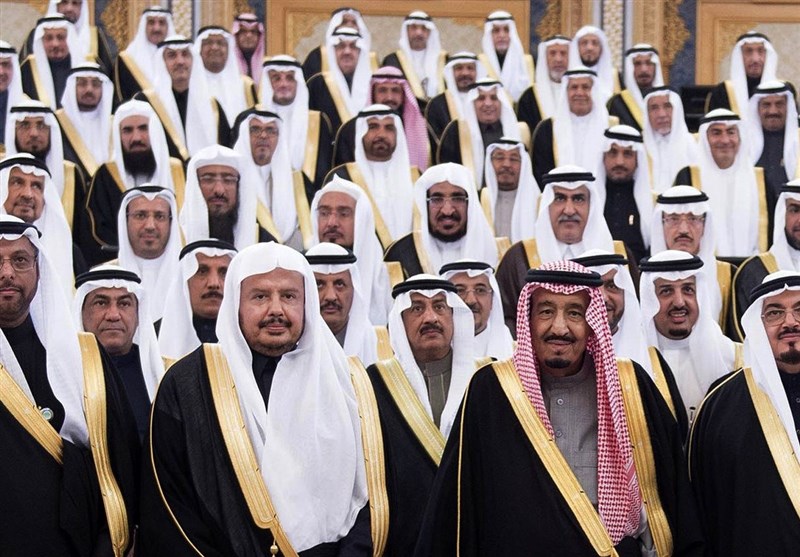 Two of the sources claimed that the increase amounts to 50 percent, with the government no longer paying electricity and water bills for members of the ruling family.
A Saudi government official, however, denied the claims.
Dozens of the country's richest men, including billionaire Prince Al-Waleed Bin Talal, were among those held at the Ritz-Carlton Hotel in Riyadh as part of a massive crackdown on corruption in early November, before settlements were made with them under which the state obtained more than $100 billion.
"Monthly salaries are considered as a subject of complaint among some Saudi citizens," one of the sources told Bloomberg, "and disclosing that some members of the ruling family received more money is likely to raise more doubts about how serious the government is about curbing spending."
It is not clear whether the increase in the monthly salary is a one-off bonus or will continue on a monthly basis. Nor is much known about the extent to which these funds are distributed.
Over the past three months, the Saudi authorities have imposed value-added tax and announced sharp increases in fuel prices and public services in an effort to reform public finances. Some of the measures that have been taken were counterproductive.
"The increase in salaries seems to indicate that the authorities do not have good ideas about how to really reform the economy, which was founded upon easy access to money," said political risk adviser Melina Rodban in Washington. "The authorities need to address the possible risk of unrest, which is a short-term threat and often outweighs efforts to make long-term changes."
Members of the ruling House of Saud are numbered in their thousands, and the government has never disclosed how many receive salaries or how much they get. According to a 1996 US diplomatic cable published by Wikileaks, members of the royal family receive monthly allowances from birth. The amounts vary according to how close they are to King Abdul Aziz, the founder of the state.
At that time, the monthly payments ranged from $800 to $270,000. The diplomat who sent the cable estimated the total annual cost to the state at $2 billion.
During the past three years of his rise to power, Crown Prince Mohammad Bin Salman has marginalized senior members of the royal family and eased social restrictions on women.