Trump Blasts FBI over Parkland Shooting, Says 'Too Much Time' Spent on Russia Probe
TEHRAN (Tasnim) – US President Donald Trump on Saturday suggested the FBI was "spending too much time" on the Russia investigation when it failed to follow up on a tip about a man who would go on to kill 17 people at a Florida high school this week.
February, 18, 2018 - 14:32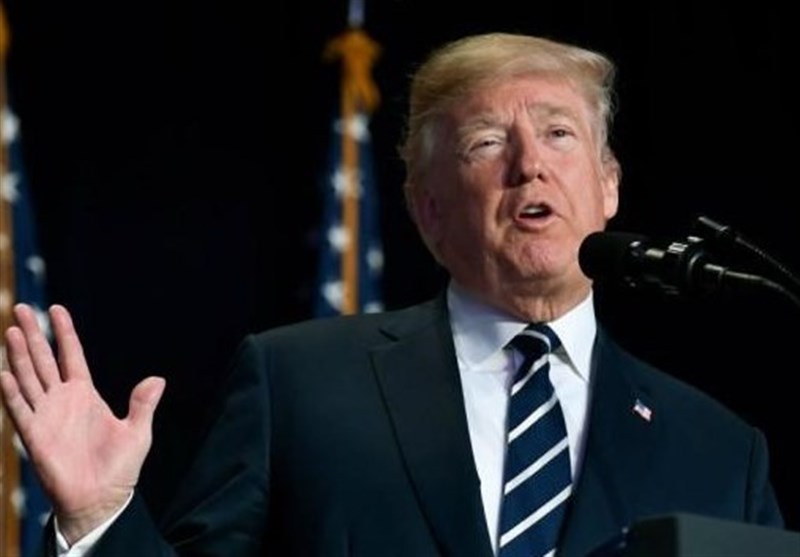 "Very sad that the FBI missed all of the many signals sent out by the Florida school shooter. This is not acceptable," Trump said in a Tweet shortly after 11 p.m. Saturday.
"They are spending too much time trying to prove Russian collusion with the Trump campaign - there is no collusion. Get back to the basics and make us all proud!" the president said on Twitter, NBC News reported.
Special counsel Robert Mueller is investigating alleged Russian interference in the 2016 presidential election and whether there was any collusion with anyone connected to the Trump campaign. On Friday the indictments of 13 Russian nationals were announced.
Trump's Saturday tweet came hours after survivors of Wednesday's shooting at Marjory Stoneman Douglas High School rallied against the gun lobby and called for gun control, and criticized Trump and others for offering what they said was little more than thoughts and prayers.
Alleged gunman Nikolas Cruz, 19, was arrested and has confessed to the shooting, according to a police affidavit. His state-appointed defense attorney said Friday that Cruz is willing to plead guilty to life without parole in order to be spared the possibility of a death sentence.
Trump on Thursday on Twitter appeared to suggest that members of the community did not do enough to warn people of Cruz's behavior. The FBI confirmed Friday that someone did warn the agency weeks before the shooting, but it wasn't properly followed up.
The FBI said Friday that someone who knew Cruz called an agency tip line on Jan. 5 and left information about Cruz's "gun ownership, desire to kill people, erratic behavior, and disturbing social media posts, as well as the potential of him conducting a school shooting."
That tip should have been "assessed as a potential threat to life" and forwarded to the bureau's Miami field office for investigation, but "these protocols were not followed," the FBI said.
Trump's Saturday night tweet about the FBI, the shooting, and the investigation into Russian interference in the 2016 election comes a day after special counsel Robert Mueller announced the indictments of 13 Russian nationals.
The indictment says that some of those defendants "communicated with unwitting individuals associated with the Trump Campaign."
The White House said in a statement the investigation indicates there was "NO COLLUSION" between the campaign and Russia. But the indictments did not clear the campaign, and Mueller's investigation continues.
Trump's tweet wasn't the only one the president made that mentioned issues raised in the aftermath of the high school shooting, but which also seemed aimed at politics.
Earlier Saturday, after the rally held by survivors calling for action on guns, the president tweeted "why didn't the Democrats pass gun control legislation when they had both the House & Senate during the Obama Administration," adding, "Because they didn't want to, and now they just talk!"
Trump last February quietly rolled back a contentious Obama-era regulation early last year that made it harder for people with mental illnesses to buy guns.