President Rouhani Calls for Further Iran-Russia-Turkey Talks on Syria
February, 20, 2018 - 17:08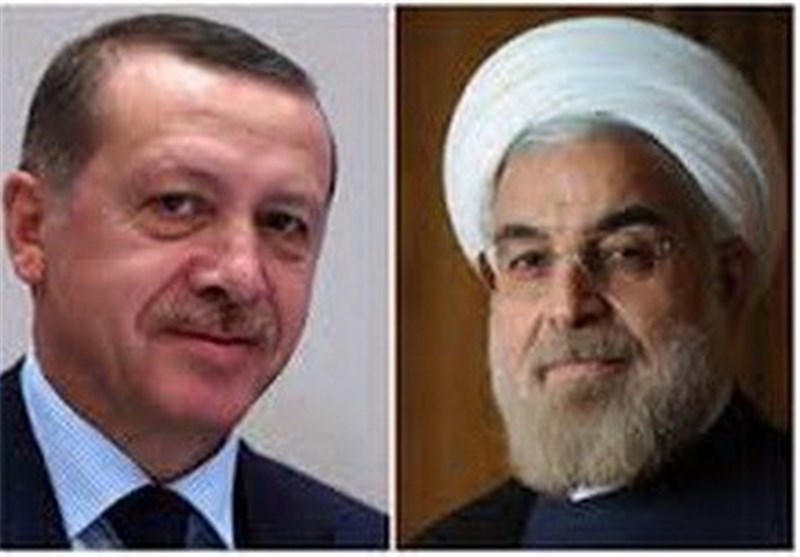 TEHRAN (Tasnim) – Iranian President Hassan Rouhani hailed political negotiations between Tehran, Moscow, and Ankara over the protracted crisis in Syria as promising and called for the continuation of these talks.
In a telephone conversation with Turkish President Recep Tayyip Erdogan on Monday night, President Rouhani said fighting against terrorist groups in Syria and countering separatist moves in the region are among the common goals of Iran and Turkey.
He further pointed to peace talks brokered by Iran, Russia, and Turkey in the Kazakh capital of Astana and the Russian city of Sochi and said the negotiations between the three countries have been promising in line with efforts to promote stability and security in Syria.
"The positive trend should develop more than ever through continuing consultations and talks among the heads of state of the three countries," Rouhani added.
Erdogan, for his part, briefed Rouhani on the presence of Turkish military forces in Syria's Afrin and said his country hopes that all districts in Syria would be cleared from terrorists.
The Turkish president also praised the Islamic Republic's support for Turkey on regional and international issues as well as in the campaign against terrorism.
Earlier, the US announced that it would work with militants of the so-called Syrian Democratic Forces (SDF) to set up a new 30,000-strong "border security" force in Syria.
Turkey pounced on the announcement to launch a military incursion into Afrin last Friday with the purported aim of cleansing the areas near its southern borders of the Kurdish People's Protection Units (YPG) militants, which are affiliated to the SDF.
Syrian President Bashar al-Assad has described US-sponsored Kurdish armed elements as "traitors" to the nation but has also denounced Turkish incursions as an act of aggression.