Tehran, Damascus Committed to UNSC Resolution on Syria Ceasefire: Commander
February, 25, 2018 - 13:22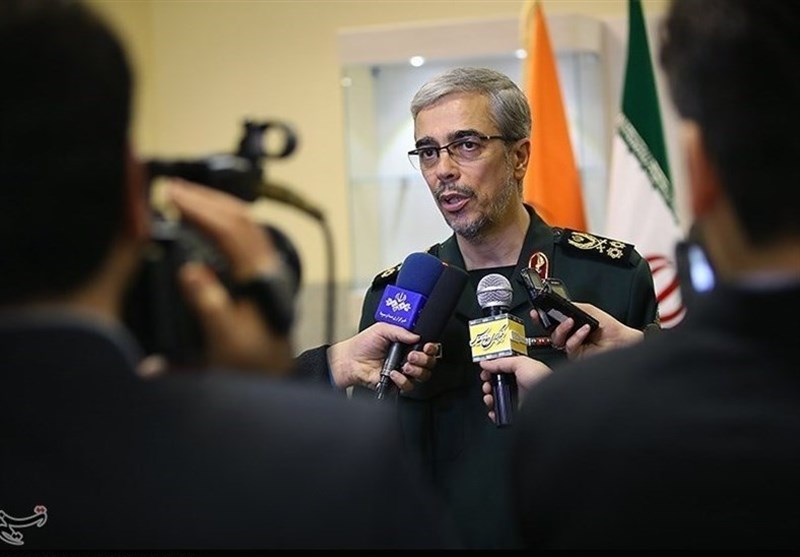 TEHRAN (Tasnim) – Chief of Staff of the Iranian Armed Forces Major General Mohammad Hossein Baqeri said Tehran and Damascus would be committed to a United Nations Security Council resolution demanding a 30-day ceasefire across Syria.
Speaking to reporters in Tehran on Sunday, Major General Baqeri pointed to the UNSC resolution on Syria adopted unanimously on Saturday and said this time, as in the past, those who do not want security and tranquility in Syria, called for a ceasefire to support terrorists, when they noticed that the Syrian army is going to clear the suburbs of Damascus from militants.
However, he added, through the joint efforts made by the Syrian government and its friends, including Iran and Russia, the UNSC resolution on the ceasefire in the Arab country "was moderated" so that the fight against notorious terror groups like al-Nusra Front would continue.
"We will remain committed to the resolution and so will Syria," the commander stressed.
Major General Baqeri further said those parts of Damascus suburbs that are under terrorists' control will not be included in the ceasefire, adding that the cleansing operation will continue in those areas.
The UNSC unanimously approved the resolution on Saturday demanding a 30-day ceasefire across Syria "without delay" to deliver humanitarian aid to millions and evacuate the critically ill and wounded.
The sponsors, Kuwait and Sweden, amended the resolution late Friday in a last-minute attempt to get Russian support, dropping a demand that the ceasefire take effect in 72 hours.
Russia's UN Ambassador Vassily Nebenzia had said repeatedly that an immediate ceasefire was unrealistic.