Failed UNSC Attempt against Iran Yet Another Defeat for US: Deputy FM
TEHRAN (Tasnim) – Iranian Deputy Foreign Minister for Political Affairs Seyed Abbas Araqchi said the failure of the US-backed United Nations Security Council resolution against Iran was yet another defeat for Washington over the past year.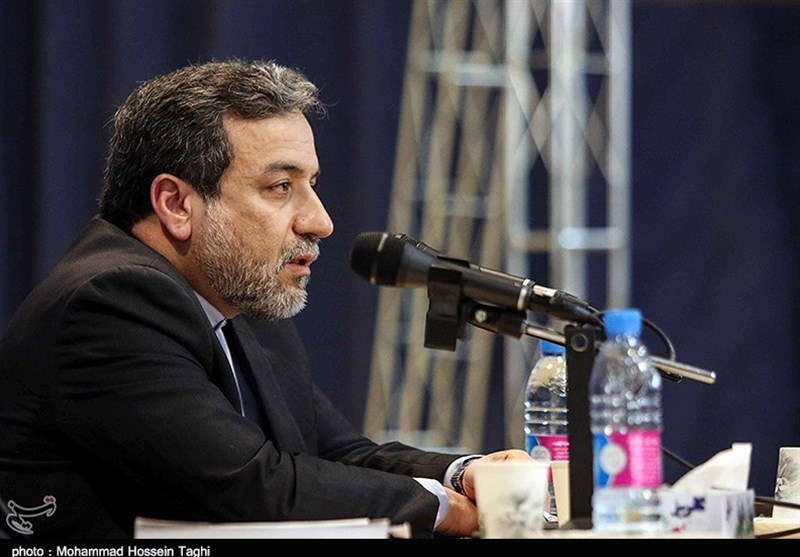 Speaking on the sidelines of a conference on water diplomacy in Tehran on Tuesday, Araqchi pointed to the UK-drafted resolution against Iran and Yemen at the UNSC, which was blocked by Russia's veto, and said it was completely clear that the anti-Tehran allegations in the resolution were biased.
The Americans failed to pass the resolution, he said, adding that it was yet another defeat for the US in a year.
The US government has repeatedly attempted, in vain, to pass a UNSC resolution against Iran over the past year under various pretexts like missile tests, domestic protests, or the issue of Yemen, the diplomat said.
The Iranian deputy foreign minister went on to say that the failed UNSC resolution proves the isolation of the US.
On Monday, Russia vetoed the resolution that would have pressured Iran over allegations of violating an arms embargo on Yemen.
The text, strongly supported by the United States, won 11 favorable votes at the 15-member Security Council but was blocked by Russia's veto.
China and Kazakhstan abstained, while Bolivia also voted against the measure.
Nine votes and no vetoes from the five permanent council members -- Britain, France, China, Russia and the United States -- are required to adopt resolutions at the Security Council.
After the veto, the council unanimously adopted a Russian-drafted measure that extended for one year the sanctions regime against Yemen, but that text made no mention of Iran.
Yemen's defenseless people have been under massive attacks by a coalition led by the Saudi regime for almost three years but Riyadh has reached none of its objectives in Yemen so far.
Since March 2015, Saudi Arabia and some of its Arab allies have been carrying out deadly airstrikes against the Houthi Ansarullah movement in an attempt to restore power to fugitive former president Abd Rabbuh Mansour Hadi.
Over 14,000 Yemenis, including thousands of women and children, have lost their lives in the deadly military campaign.