Zarif Urges Europe's More Constructive Role in Preserving JCPOA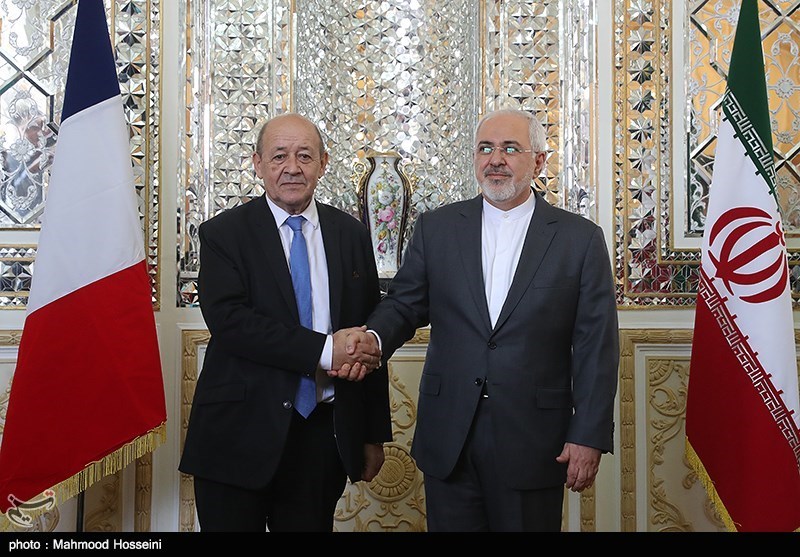 TEHRAN (Tasnim) – Iranian Foreign Minister Mohammad Javad Zarif underlined the country's commitment to the 2015 nuclear deal with world powers, known as the Joint Comprehensive Plan of Action (JCPOA), calling on Europe to do more to protect the "international diplomatic achievement".
Speaking at a meeting with his French opposite number, Jean-Yves Le Drian, in Tehran on Monday, Zarif stressed that Iran has remained committed to the JCPOA as confirmed ten times by the International Atomic Energy Agency (IAEA).
He regretted, however, that the agreement has been facing "irrational playing and politicking" by the US.
Europe, which played a part in achieving the nuclear deal, "can play a more constructive role in preserving this international achievement and, first and foremost, in addition to fulfilling its undertakings, exert pressure on the US to implement its commitments under the JCPOA," Zarif added.
The Iranian top diplomat added that Europe should not allow Washington, which has reneged on its pledges and violated the terms of the deal, to make "illogical and illegal demands".
"Preserving this international diplomatic achievement should be equally important for all of us and expressing support (for it) in words is not enough," he said.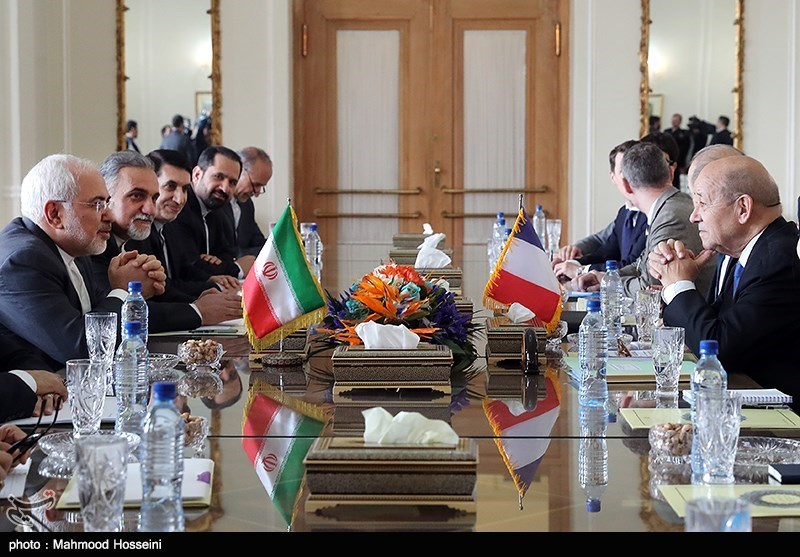 Le Drian, for his part, stressed his country's support for protecting the JCPOA and said Paris has taken "numerous and extensive practical steps" to implement the accord.
"Europe, France in particular, is committed to and interested in implementing the JCPOA despite US pressures," he said.
"We have started good measures in terms of banking cooperation (with Iran) and investments by French companies in Iran have risen significantly since the JCPOA (enforcement)," Le Drian went on to say.
In the meeting, the two top diplomats also discussed bilateral ties between Tehran and Paris and regional developments, especially those in Syria and Yemen.
The French foreign minister, who arrived in Tehran on Monday morning, also held talks with Secretary of Iran's Supreme National Security Council Ali Shamkhani.