Iran Dismisses Arab League's Allegations
TEHRAN (Tasnim) – Iran's Foreign Ministry spokesperson rejected as groundless the accusations that four Arab League states have raised against Iran in a recent statement, saying those countries are basically in no position to talk about Iran's nuclear commitments.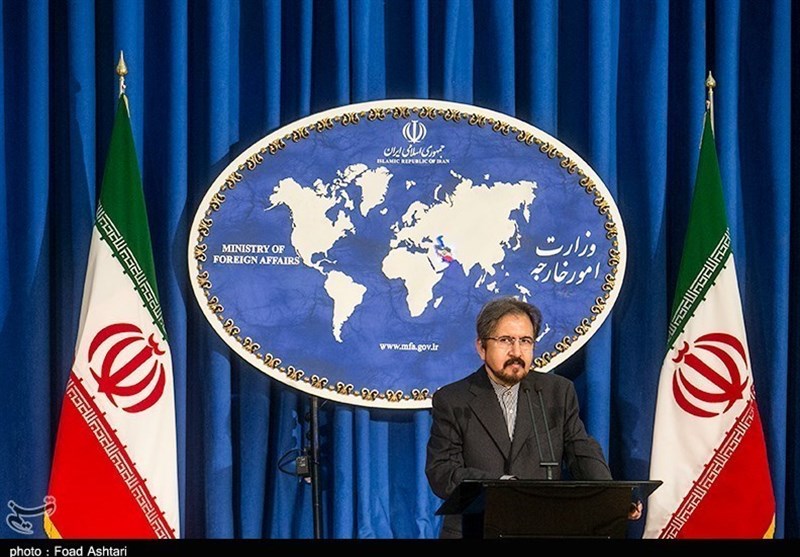 In a Thursday statement, Bahram Qassemi said the anti-Iran allegations raised in a statement from the Arab Leagues' 4-party committee (Saudi Arabia, the United Arab Emirates, Bahrain and Egypt) are completely worthless and do not follow any kind of logic.
These countries have basically no right to comment on such matters, the spokesman added, noting, "According to numerous and repeated reports by the International Atomic Energy Agency (IAEA), Iran has fully complied with its obligations (under the JCPOA)."
He also highlighted Iran's constructive role in the stability and security of the region, arguing that the countries accountable for the war and humanitarian disaster in Yemen and for the spread of terrorism and extremism in the region should stop putting the blame on others, according to IFP.
They should also stop their destructive role in creating more crises in the region, Qassemi said, stressing that such moves are aimed at making the Zionist regime delighted.
"These states must at the same time realize that the Iranophobia policy does not work anymore," he added.
His comments came after the Arab Ministerial Quartet Committee on Wednesday accused Iran of interfering in Arab countries' internal affairs.
In a statement after the meeting in Cairo, the committee decried what it called "the provocative statements by the Iranian officials against the Arab countries."