Iran's FM Plans Pakistan Visit
TEHRAN (Tasnim) – Iranian Foreign Minister Mohammad Javad Zarif will travel to Pakistan on March 11 for a three-day visit that includes high-profile meetings, Iran's ambassador to Islamabad announced.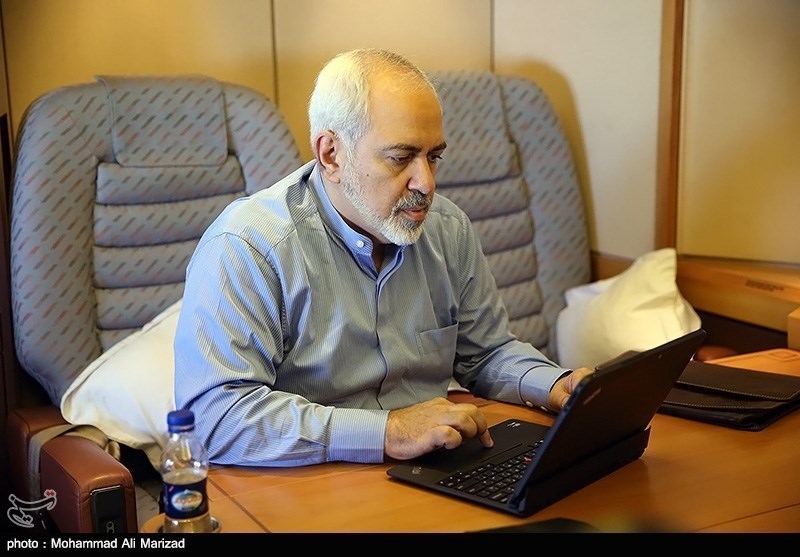 IRNA quoted the Iranian envoy Mahdi Honardoost as saying that Foreign Minister Zarif will start an official visit to Pakistan on Sunday at the invitation of his Pakistani counterpart Khawaja Muhammad Asif.
During his visit, Zarif would hold meetings with Pakistan's President Mamnoon Hussain and Prime Minister Shahid Khaqan Abbasi, the ambassador noted.
The envoy noted that the top Iranian diplomat is also expected to have a meeting with Chief of Pakistani Army Staff General Qamar Javed Bajwa.
Zarif will reportedly leave Islamabad for Karachi on March 13 before returning home.
In November 2017, Pakistan's chief of army staff visited Tehran with a delegation of high-ranking military officials for talks with top Iranian officials, including President Hassan Rouhani and Chairman of the Chiefs of Staff of the Iranian Armed Forces Major General Mohammad Baqeri.
In 2016, senior officials from Iran and Pakistan signed six memorandums of understanding to strengthen bilateral cooperation in various areas, including health, commerce, security and foreign services.
The documents were signed in a ceremony in Islamabad, attended by Iranian President Hassan Rouhani and the then Pakistani Prime Minister, Nawaz Sharif.