Iran's Young Generation Better Fit to Face Enemies: Leader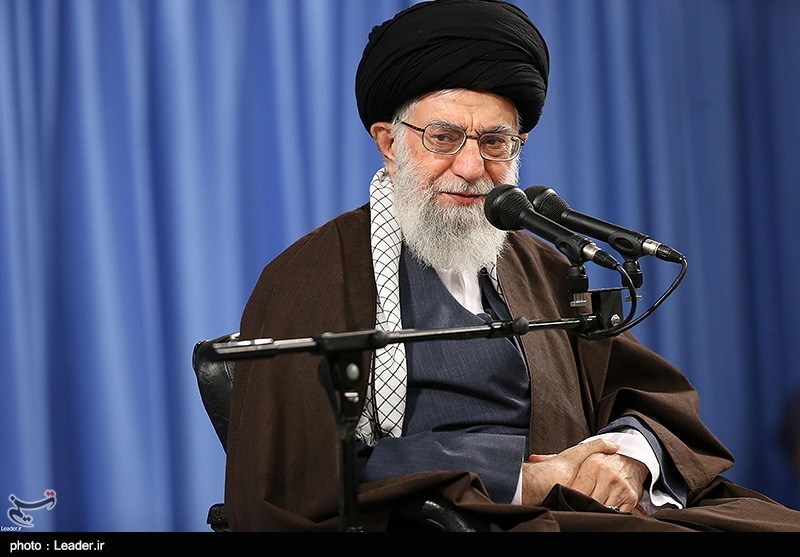 TEHRAN (Tasnim) – Leader of the Islamic Revolution Ayatollah Seyed Ali Khamenei hailed the current young Iranian generation for its readiness to push back the enemies more vigorously than their fathers.
In an address to a gathering of students in Tehran on Saturday, Ayatollah Khamenei highlighted the current young Iranian generation's success to protect the Islamic Revolution and thwart hostile plots.
The enemies had plans to topple the Islamic Republic and see US hegemony prevailing in Iran with the coming of the current generation, the Leader said, adding that the adversaries kept "hard and soft" attacks in place to pursue that objective.
"Nevertheless, we now have a generation whose faith, talents, flourishment and might outpace the first generation (after the revolution)," Ayatollah Khamenei said, describing the current generation as "fitter" to fend off the enemies than the previous ones.
The Leader further stressed the need for efforts to keep alive memories of the Sacred Defense, an 8-year Iraqi imposed war in the 1980s, saying the enemies are trying to consign such asset to oblivion.
Imam Khamenei made the comments in a gathering of students planned to travel during the new Iranian year holidays to the country's border areas that used to be war zones in the Sacred Defense era.
The annual excursions are part of a broad cultural program in Iran to familiarize people, particularly the young generation, with the Iranian soldiers' bravery during eight years of imposed war under former Iraqi dictator Saddam Hussein.
In March 2014, Ayatollah Khamenei paid a visit to the southwestern province of Khuzestan, where he said the annual trips to the former war zones is a perfect opportunity to relive the memory of Iranian soldiers' devotion to their country and commemorate the veterans and characters that played significant roles during the 8-year-long imposed war.