Carlos Queiroz: Iran Better than Four Years Ago
TEHRAN (Tasnim) - The Iranian national football team's head coach Carlos Queiroz believes his team is better equipped to make it past the group stage of the FIFA World Cup Russia 2018 in June than four years ago in Brazil.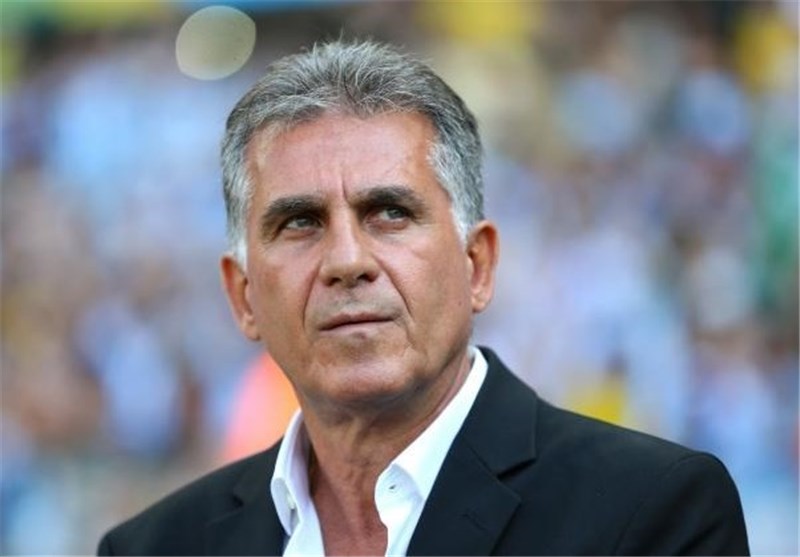 "We have more solutions, we are better prepared, and we have more experience, especially now that we have more players in Europe. The competition in (the) FIFA (World Cup) is very intense and difficult but we want to do better," Queiroz told the-afc.
"As coaches, we always want more and we want to make to the second stage in Russia, that is the target," said the former Portugal and Real Madrid coach in an exclusive interview with the-AFC.com.
"In order to that, it is important to put in place good preparations, especially for our local-based players," added Queiroz, whose side will face Turkey, Greece and Lithuania in the final stages of preparations in May 2018.
IR Iran may not have progressed past the group stage in Brazil four years ago, but they definitely displayed promising signs of their capabilities after opening their campaign with an impressive 0-0 against Nigeria – their first-ever clean sheet in four appearances in the FIFA World Cup.
The Central Asians then showed their class in the second match, drawing worldwide plaudits for holding tournament favourites Argentina for 90 minutes before succumbing agonisingly to a Lionel Messi winner in the first minute of injury time.
However, despite their valiant displays, Team Melli were unable to recover from the defeat against the South Americans and went on to suffer elimination after a 3-1 defeat in their final match against Bosnia and Herzegovina - which Queiroz attributed to fatigue.
"There were plenty of learning experiences from Brazil. We learned we needed to better prepare our players to compete particularly in a short period of time. We were able to cope in the first game, and in the second game, we had a fantastic game against Argentina," added the 65-year-old.
"But our national team players were not able to recover from the second to third game because we were totally exhausted after the two games and this was one of the key points we took away and are working on after four years."