Iran Army Chief Reiterates Support for IRGC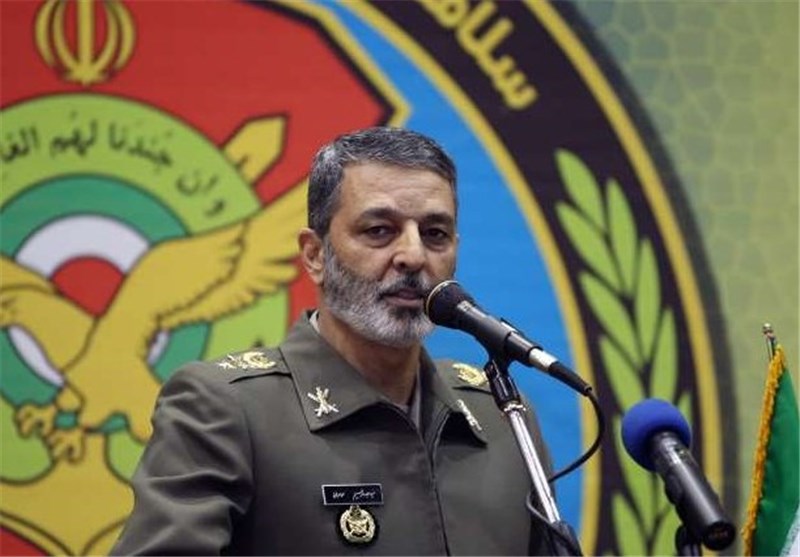 TEHRAN (Tasnim) – Commander of Iran's Army expressed backing for the Islamic Revolution Guards Corps, saying the Army and the IRGC forces work hand in hand against the Zionist regime of Israel.
Addressing a cultural ceremony in Tehran on Saturday, Major General Abdolrahim Mousavi assured the IRGC of the Army's continued support "until the demise of the ominous Zionist regime" of Israel.
The enemies could never create any rift among Iran's military forces, he added.
Elsewhere, the commander stressed that Israel will definitely fade away within the next 25 years despite US support for it.
"Today, we can see that the criminal US (government) is making every attempt to ensure survival of the Zionist regime and strengthen its position in the region," the commander deplored.
In remarks in 2016, Leader of the Islamic Revolution Ayatollah Seyed Ali Khamenei praised the Iranian Armed Forces for employing a combination of military effectiveness and spiritual motivations, urging an incessant push to strengthen those capabilities.
The Iranian Armed Forces belong not to a specific individual or faction, but to the nation and country, protecting the national security, Ayatollah Khamenei said in April 2016.
The Leader also stressed the need for the simultaneous reinforcement of operational military capabilities and spiritual motives of the Armed Forces.