Iran Sees Bright Future for Ties with Azerbaijan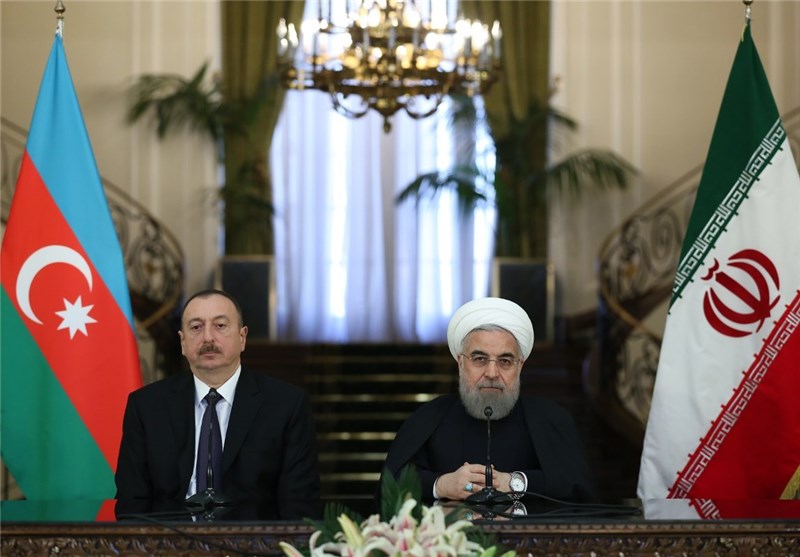 TEHRAN (Tasnim) – Iranian President Hassan Rouhani expressed confidence that Tehran and Baku would continue to strengthen the bilateral relations in light of their common bond and the political will of officials.
In a message to his Azeri counterpart Ilham Aliyev on Monday, Rouhani congratulated the Azeri government and nation on the Republic Day, which marks the anniversary of founding of the Democratic Republic of Azerbaijan in 1918.
The Iranian president also expressed confidence that the growing relations between the two neighbors will be strengthened under the political will and efforts of the senior officials and in light of the common bond between the two nations.
Iran and Azerbaijan have accelerated efforts in recent years to forge closer partnership in various areas.
Aliyev has paid several official visits to Tehran over the past few years.
In one of them in 2016, the two sides signed eleven memorandums of understanding and agreements to promote mutual cooperation in a range of fields.