Iran Nuclear Chief: Natanz Facility Fit for 1-Million-SWU Enrichment Capacity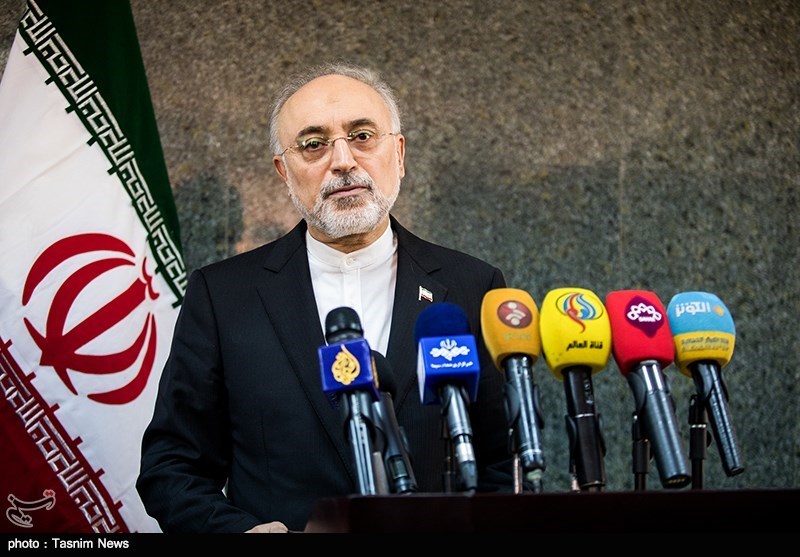 TEHRAN (Tasnim) - Head of the Atomic Energy Organization of Iran Ali Akbar Salehi said the country has already developed the necessary infrastructure at the Natanz nuclear facility for enrichment of uranium up to a level of one million SWU (Separative Work Unit).
Speaking at a televised talk showon Wednesday night, aired live from a newly-built facility used for assembling centrifuge machines, Salehi said the Natanz nuclear complex in central Iran has been configured to accommodate 48,000 centrifuge machines, meaning it has the potential for uranium enrichment up to a level of one million SWU.
He also explained that the work to enhance the capacity of uranium enrichment and open new units for assembling the new generation of centrifuge machines had begun even before the achievement of the Joint Comprehensive Plan of Action (JCPOA), saying Iran has never trusted the untrustworthy Americans.
The top official made it clear that Iran has now the ability to acquire the enrichment capacity of 180,000 SWU in only ten months in compliance with the JCPOA.
Salehi then pointed to development of the new generation of centrifuge machines, saying IR-8 machines would require new sections with a higher ceiling that would have room for the sizeable equipment.
His comments came two days after Leader of the Islamic Revolution Ayatollah Seyed Ali Khamenei ordered the AEOI to make preparations for the enrichment of uranium up to a level of 190,000 SWU without any delay in the framework provided by the JCPOA.
On May 8, the US president pulled his country out of the JCPOA, which was achieved in Vienna in 2015 after years of negotiations among Iran and the Group 5+1 (Russia, China, the US, Britain, France and Germany).
Following the US exit, Iran and the remaining parties launched talks to save the accord.
Meanwhile, Ayatollah Khamenei has underlined that any decision to keep the JCPOA running without the US should be conditional on "practical guarantees" from the Europeans.