Iranian Army Commander, Chinese Military Delegation Meet in Tehran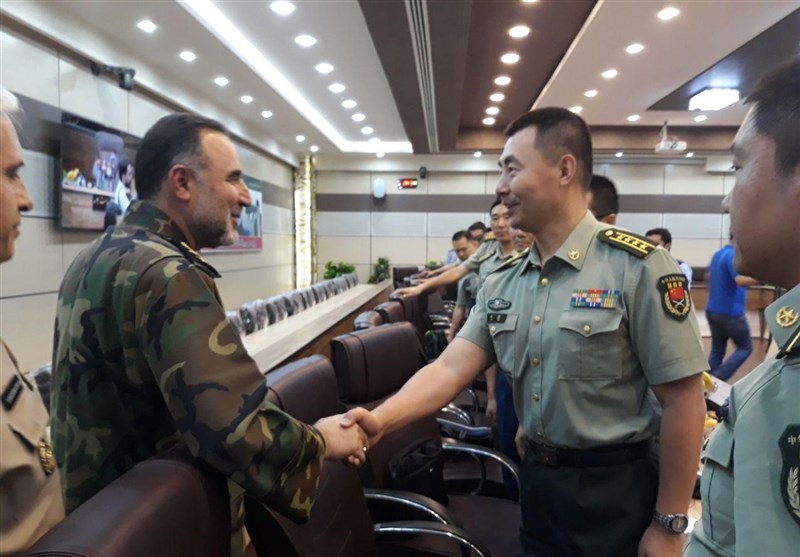 TEHRAN (Tasnim) – A visiting delegation from China's Ministry of National Defense held talks with Commander of the Iranian Army Ground Force Brigadier General Kiomars Heidari on boosting the defense ties between Tehran and Beijing.
Sixteen senior officers from the Chinese Ground Force, Navy, and Air Force attended the meeting with Brigadier General Heidari in Tehran on Tuesday.
In his remarks, the Iranian commander praised the bilateral relations between Iran and China as age-old and said the two countries are major and influential powers in the region and the world.
He further emphasized that Tehran and Beijing face common threats at the regional and international levels, including the US government's hegemonic system which is "the biggest threat to humanity".
Iran and China have close diplomatic, economic, trade and energy ties, and in recent years have developed their military relations as well.
Back in November 2016, the defense ministers of Iran and China signed an agreement in Tehran to enhance the defense cooperation between the two countries.
The agreement entailed closer defense-military cooperation between Tehran and Beijing, sharing military experience, particularly in the field of training, as well as combatting terrorism and causes of regional insecurity.