Donald Trump Hopes for 'Extraordinary Relationship' with Vladimir Putin
TEHRAN (Tasnim) - US President Donald Trump has told his Russian counterpart Vladimir Putin he believes they can have an "extraordinary" relationship as the two begun their first summit together.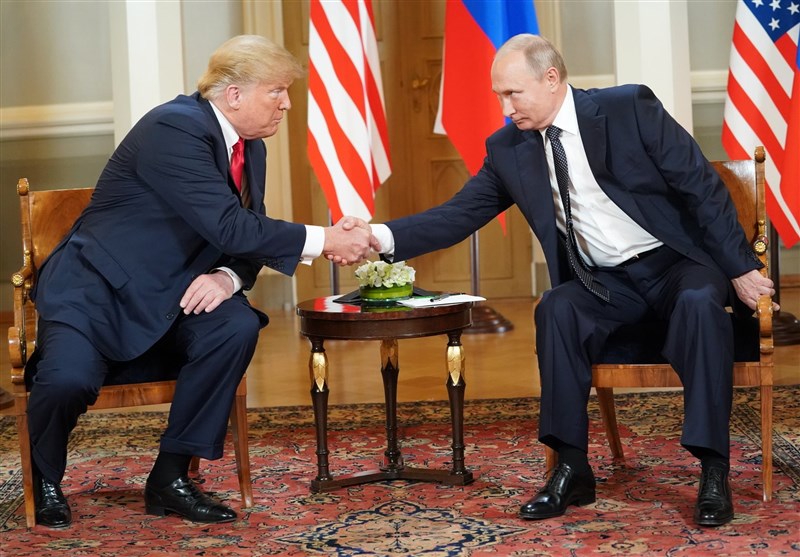 The US president praised the Russian leader's hosting of the World Cup, which ended last week, as well as the Russian national team's performance.
Mr. Trump did not list election meddling among the topics he said they would be discuss during the opening remarks, which only lasted a few minutes.
The pair were seated alongside each other at the Finish Presidential Palace in Helsinki, the capital city, ahead of hours of meetings, The Telegraph reported.
Mr. Trump begun by saying: "First of all Mr. President I'd like to congratulate you on a really great World Cup.
"One of the best ever, from what everybody tells me. And also for your team it doing so well."
Russia unexpectedly made the quarter finals of the competition, knocking out former champions Spain along the way.
Mr. Trump said: "Frankly we have not been getting along very well for the last number of years. I've been here not too long, but it's getting close to two years.
"But I think we will end up having an extraordinary relationship. I hope so.
"I've been saying - and I'm sure you've heard over the years and as I campaigned - that getting along with Russia is a good thing, not a bad thing.
He added: "I really think the world wants to see us get along."
"The worlds awaits," the US president said. "It's great to be with you", he added, before shaking Mr. Putin's hand.