First Video of Top Bahraini Cleric in Two Years Published (+Video)
TEHRAN (Tasnim) – An amateur video recently published in social media shows Sheikh Isa Qassim, the spiritual leader of Bahrain's Shiite majority, being treated in a UK hospital.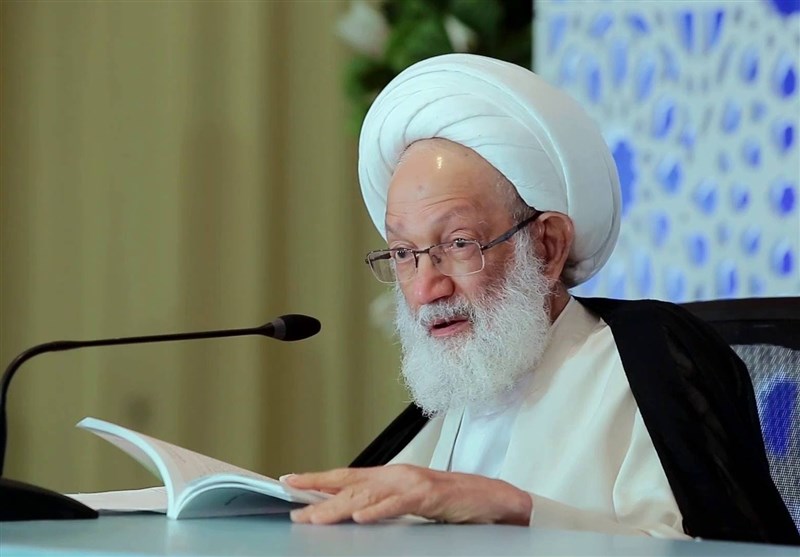 The cleric was recently injured from a fall he suffered at home in Diraz, a town west of Manama.
Sheikh Qassim, who had been under house arrest for more than 400 days, left Manama for treatment in London last week.
The cleric, in his late 70s, was stripped of his Bahraini nationality in 2016 on charges of "serving foreign interests".
He was allowed to fly out of the country using a temporary passport -- valid for one year -- issued on the orders of Bahrain's king, his aides said.
Bahrain's foreign minister tweeted on July 6 that the country's monarch had ordered the "facilitation of travel" for the cleric to seek treatment abroad.
The Bahraini king also offered to cover the cost of "any treatment required", the minister added.
That is while those close to Sheikh Qassim, who has played a leading role in protests against Bahrain's monarchy, said the issue of payment had not yet been decided, and it was up to the Sheikh to accept or reject the king's offer.
Sheikh Qassim's health has for months been a point of contention between authorities and the Qassim family, who long refused the government's offer to transfer him to a local hospital over fears he could be detained and deported should he leave his residence.
Bahraini security forces had extensively surrounded the house of Sheikh Qassim in Diraz and placed him under house arrest sine over 400 days ago.
Bahrain, a close ally of the US in the Persian Gulf region, has been witnessing almost daily protests against the ruling Al Khalifa dynasty since early 2011, with Manama using heavy-handed measures in an attempt to crush the demonstrations.
Scores of Bahrainis have been killed and hundreds of others injured and arrested in the ongoing crackdown on the peaceful demonstrations.