Iran Begins Mass-Production of New Air-to-Air Missile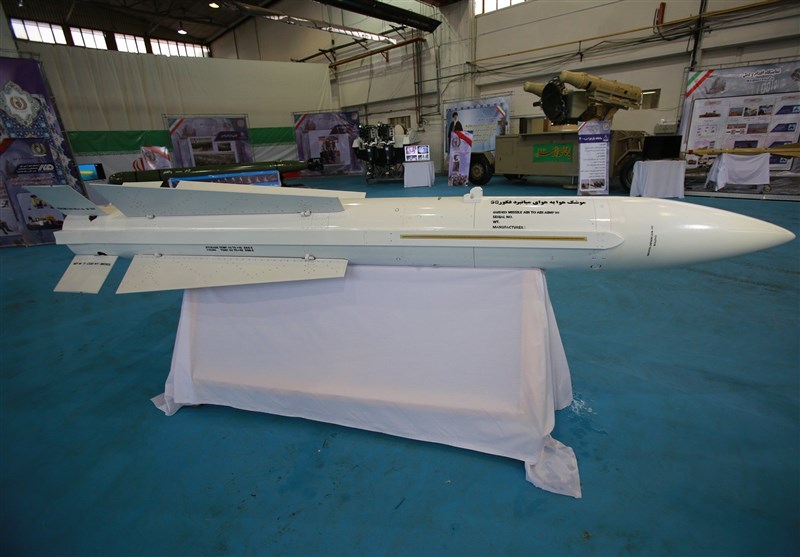 TEHRAN (Tasnim) – Iran's defense minister on Monday inaugurated the mass production line of a homegrown air-to-air missile dubbed Fakour.
In a ceremony in Tehran, Brigadier General Amir Hatami inaugurated the production line of Fakour, saying it could be mounted on all types of fighter jets.
Designed and manufactured with the latest technologies, Fakour is a radar-based medium-range missile that can fight off various types of intruding jets, he added.
The minister highlighted Iran's military preparedness and defense capabilities, stating that any threat against the country will receive a proportional response.
Iranian military experts and technicians have in recent years made great headways in manufacturing a broad range of indigenous equipment, making the armed forces self-sufficient in the arms sphere.
Tehran has always assured other nations that its military might poses no threat to regional countries and others, saying that the Islamic Republic's defense doctrine is entirely based on deterrence.