Iran Currency's Value Continues to Fall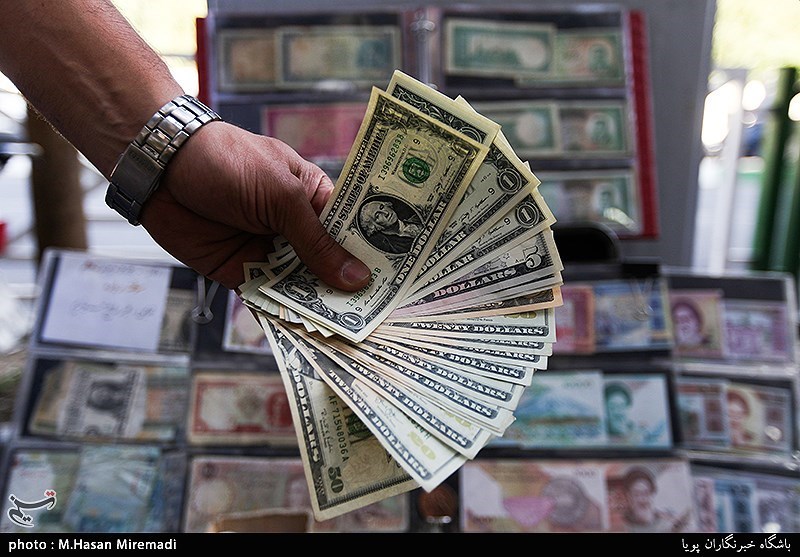 TEHRAN (Tasnim) – While Iran's market has experienced a hike in the value of foreign currencies and gold coin prices in recent months, the Iranian money plunged to a record low against the US dollar in the unofficial market, which is being offered for as much as 110,000 rials Monday.
The value of Iranian rial against euro also fell to a record low on Sunday and continued on Monday. Euro and pound in the free market in Tehran were sold for 136,100 and 153,040 rials respectively.
Iranian gold coin price also rocketed up on Sunday, hitting 45 million rials.
The price of "Spring of Freedom" gold coin, minted by the Central Bank of Iran, has almost doubled in the past two months.
Foreign currency values began to rise in Iran after the US withdrew from the Iran nuclear deal in May and announced plans for a fresh wave of sanctions against the Islamic Republic.
There has been growing demand for dollars among ordinary Iranians, who fear more plunge in the value of their assets and growing price of goods, even those not imported from abroad.
The purchasing power of Iranians has plummeted for the umpteenth time in recent months as wage increases have lagged far behind prices.
In comments this month, Leader of the Islamic Revolution Ayatollah Seyed Ali Khamenei reiterated the need for Europe to guarantee Iran's economic benefits under the Joint Comprehensive Plan of Action (JCPOA), but underscored that the country's economy should not hinge on the fate of the nuclear deal.
In a meeting with President Hassan Rouhani and his cabinet members, the Leader called for a "road map to stable economy" in order to resolve the economic woes.
Ayatollah Khamenei also called on the administration to bolster the private sector and take strong punitive action against wrongdoers, saying offenders in any position must be brought to justice.