Kazakh Defense Minister Greets Iranian Military Team
TEHRAN (Tasnim) – Kazakhstan's Defense Minister Saken Zhasuzakov visited a team from the Iranian Air Force's Unmanned Aerial Vehicle Unit which is in the Central Asian country to attend the International Army Games 2018.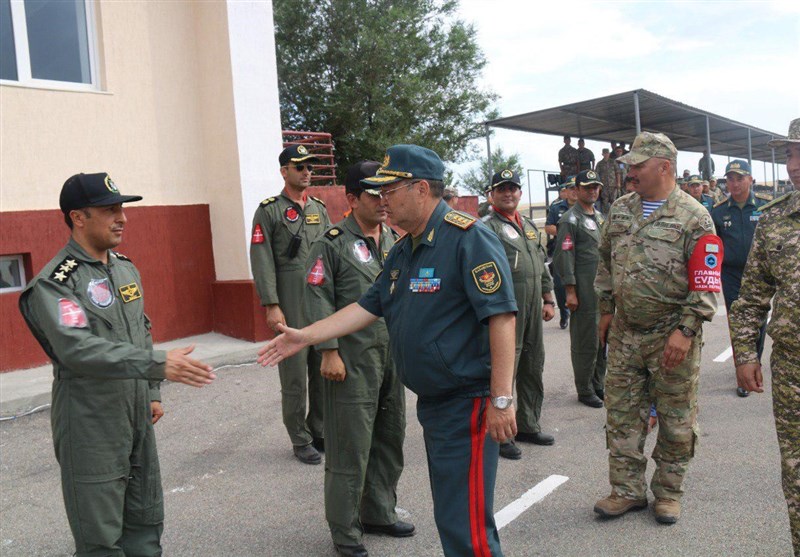 General Zhasuzakov met with the Iranian airmen in Kazakhstan on Friday.
During his visit to the site of the military drone competitions, the Kazakh defense minister observed the Iranian team's gear and wished them good luck in the games.
The Iranian team is in Kazakhstan to take part in the International Army Games 2018, hosted jointly by seven countries.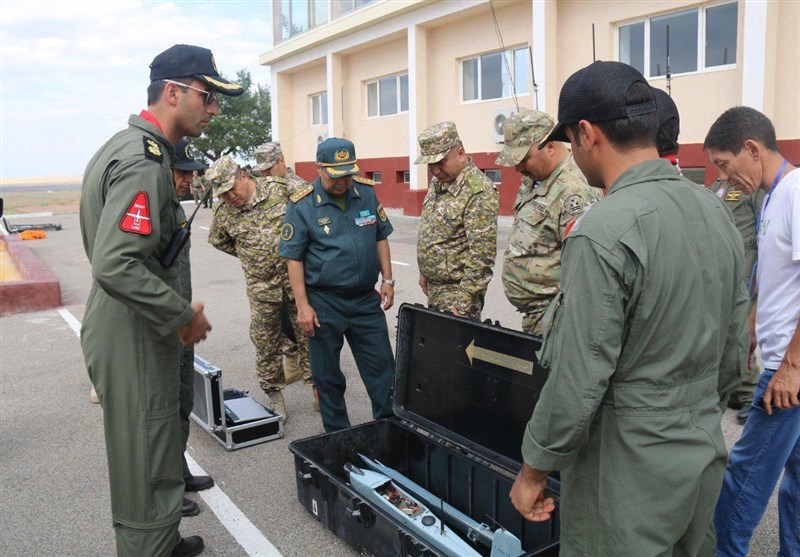 Servicemen from six countries (Iran, Russia, Belarus, Kazakhstan, China and Pakistan) are competing in flying hand-launched pilotless aircraft in Kazakhstan.
The 9-strong Iranian team has taken seven drones to the games.
Iran itself is one of the hosts of this year's Army Games.
The International Army Games will run until August 12 in Russia, China, Kazakhstan, Belarus, Iran, Azerbaijan and Armenia.
According to Russian Armed Forces' Main Combat Training Department Lieutenant-General Ivan Buvaltsev, the Russian Defense Ministry has sent out invitations to all NATO member states to participate in the games.
"This year, we have sent out invitations as usual to NATO member states. But only a team from Greece will take part," he said last week.