Iran's President Calls Talks with US Meaningless amid Sanctions
TEHRAN (Tasnim) – Iranian President Hassan Rouhani strongly condemned US policy of sanctions against the Islamic Republic, saying Trump is not honest in his offer for talks as he is imposing sanctions on Tehran.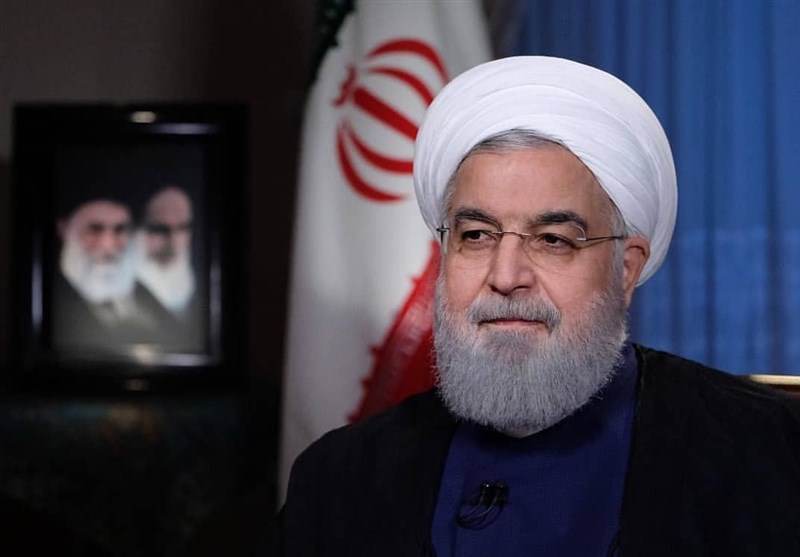 "The person who claims to be advocate of talks (should know that) the negotiation has principles first of which is honesty and the two sides should believe in talks in a bid to reach their desire outcome in talks," Rouhani said in a televised interview with the IRIB on Monday night, referring to US President announcement about the Washington's willingness of holding talks with Tehran.
"Honesty does not match sanctions. It is meaningless. In case somebody is saying 'I want to negotiate and gain result' what would be the need for imposing sanctions. Does he wants to impose sanctions on kids, ill people, elders or the Iranian nation?"
He then lambasted the US move to withdraw from international obligations, including trade accords and Paris climate agreement, and noted, "The person who claims to be advocate of negotiations should first demonstrate that he really want to resolve a problem through negotiation."
"So, what would be the meaning of negotiation amid sanctions," he asked.
The Iranian president then underlined that Trump policy is to wage psychological war against the Iranian nation and make them skeptical and use it for upcoming elections purposes.
"What Mr. Trump is doing is against the Iranian nation and Iran's national interests," Rouhani noted, adding that Iran has always welcomed negotiations.
Rouhani then said he has no precondition for talks with the US except that Washington "compensate" the past damage it has inflicted on Iran, adding that the US owes Iran both apologies and reparations for the meddling and damages he has been doing to Iran since 1953.
Pointing to Trump's desire to turn the US anti-Iran sanctions into international sanctions, president Rouhani said Washington has failed to achieve this goal.
"Even today, which sanctions have been re-imposed (by the US), Europe has stood against America. This is while Europe was always an ally of America," he added.
Noting that the United States will regret imposing sanctions on Iran, the president emphasized that the Iranian nation can overcome all economic hardships through unity.
Earlier, Donald Trump signed an executive order reimposing many sanctions on Iran, three months after pulling out of the Iran nuclear deal.
He says the US policy is to levy "maximum economic pressure" on the country.
In a statement Monday, Trump restated his opinion that the 2015 international accord to freeze Iran's nuclear program in return for lifting sanctions was a "horrible, one-sided deal."