Leader Appoints New Commander to IRGC Navy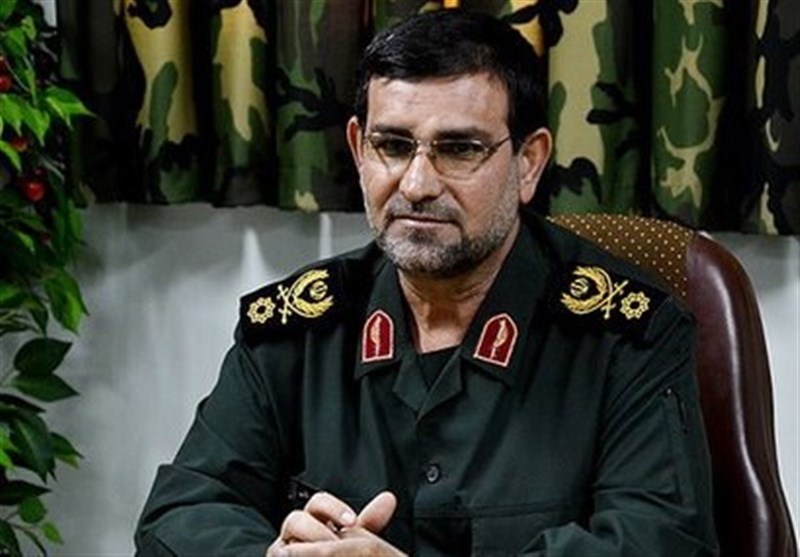 TEHRAN (Tasnim) - Leader of the Islamic Revolution Ayatollah Seyed Ali Khamenei appointed Rear Admiral Ali Reza Tangsiri as the new commander of the Islamic Revolution Guards Corps' Navy.
In a decree on Thursday, Ayatollah Khamenei, commander-in-chief of Iran's Armed Forces, installed Rear Admiral Tangsiri as commander of the IRGC Navy, which is in charge of security in Iran's southern waters.
Tangsiri succeeds Rear Admiral Ali Fadavi as the IRGC Navy chief.
In the decree, Ayatollah Khamenei said the decision for the appointment has been made at the IRGC commander's suggestion and with regard to the new commander's "commitment, competency and valuable experiences."
The Leader has also called on Rear Admiral Tangsiri to push for promoting the training skills and upgrade the maritime equipment.
Ayatollah Khamenei has also commended the outgoing IRGC Navy commander Fadavi for his sincere efforts in the office.
In a separate decree by the Leader, Rear Admiral Fadavi was appointed as the IRGC deputy commander for coordination.
In remarks in 2016, Ayatollah Khamenei underlined that security of the Persian Gulf region comes within the purview of the regional countries alone, and dismissed the US claim of seeking security in the region.
"The Persian Gulf security relates to the countries of the region which have common interests, and not to the US. So, security of the Persian Gulf region should be provided by the countries of this region itself," the Leader said.
Ayatollah Khamenei has also called for the enhancement of the Iranian naval forces' presence in international waters and expanding the Navy's power in balance with the merit of the Islamic Establishment.