Iran's President in Parliament to Answer Questions on Ailing Economy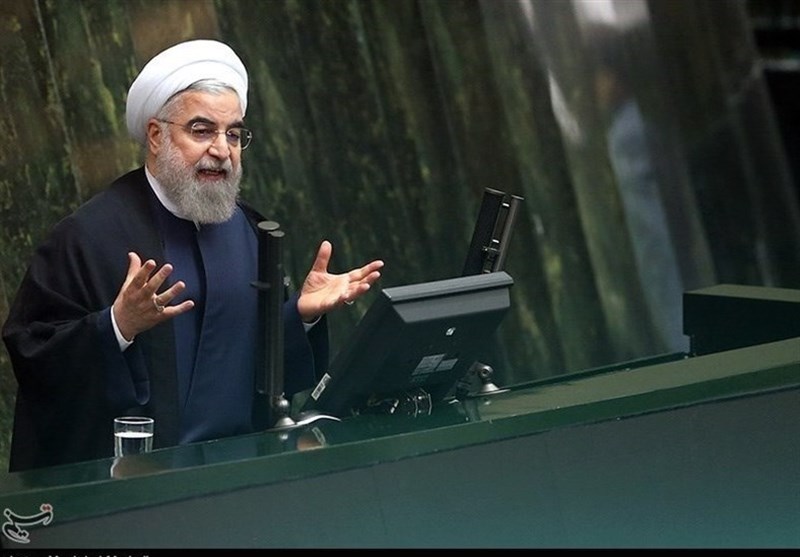 TEHRAN (Tasnim) - Iranian President Hassan Rouhani and his ministers appeared before the Parliament on Tuesday morning to answer questions on the administration's performance in the wake of declining value of the country's currency, rising unemployment and controversial economic policies.
A group of lawmakers critical of the administration's handling of the economic situation have summoned Rouhani to the Parliament.
The legislature has already impeached and sacked the labor and economy ministers.
Rouhani has come under pressure for poor handling of the economic situation that has resulted in a hike in the value of foreign currencies and diminishing purchasing power.
The Iranian money has plunged to a record low against the US dollar in recent weeks.
Foreign currency values began to rise in Iran after the US withdrew from the Iran nuclear deal in May and announced plans for a fresh wave of sanctions against the Islamic Republic.
In comments on August 13, Leader of the Islamic Revolution Ayatollah Seyed Ali Khamenei said the economic problems are not wholly caused by the foreign sanctions, but a series of internal issues and mismanagement are also to blame.
Making a reference to the hike in gold coin prices and devaluation of the Iranian money in recent weeks, the Leader said some of the problems are caused by imprudence and mismanagement, irrespective of sanctions.
Reiterating the need for serious fight against corruption, the Leader said the Islamic Republic takes a tough line against corruption without any reservation.