Iran Dismisses Report of Restricted French Diplomatic Visits
TEHRAN (Tasnim) – Iran's Foreign Ministry rejected a report that France has told its diplomats and foreign ministry officials to postpone indefinitely all non-essential travels to the Islamic Republic.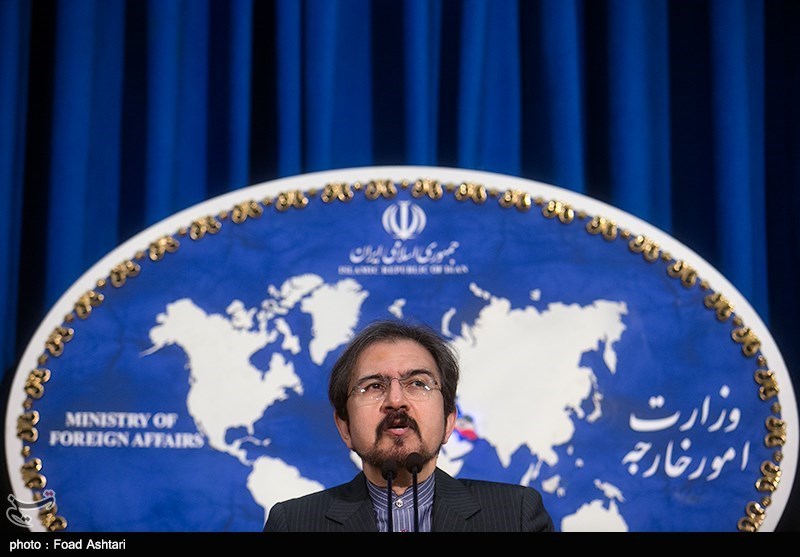 In comments on Wednesday, Foreign Ministry Spokesman Bahram Qassemi said he has not heard news "from any authentic source" of the French government's alleged move to urge its diplomats to not visit Iran.
"I basically see no need or reason for the French foreign ministry to make such a decision," Qassemi added, responding to a Reuters report that has cited an internal memo by the French officials.
Denouncing the "ill-wishers and enemies" of Iran-France close relations, the spokesman said they seek to negatively impact the bilateral ties through psychological measures, calling for vigilance against such hostile moves.
"Furthermore, diplomatic trips are basically within the purview of governments, who can allow or disallow missions by their diplomats," Qassemi underlined, concluding that the claims in the Reuters report at this juncture raise doubts.
According to Reuters, the memo restricting French visits to Iran has cited a foiled plot to bomb a rally held by an anti-Iranian terrorist group near Paris that was attended by the US president's lawyer Rudy Giuliani as a sign of Tehran's more aggressive stance towards France.
"The behavior of the Iranian authorities suggests a hardening of their position vis-a-vis our country, as well as some of our allies," the report quoted Maurice Gourdault-Montagne, the French foreign ministry's secretary general as writing in a notice dated August 20.
"Given the known security risks ... all departmental officers, whether from headquarters or (overseas) posts, are required to defer until further notice, except for urgent work, any travel plans in Iran," Gourdault-Montagne has reportedly said.