UK Foreign Office Minister Visits National Museum of Iran
TEHRAN (Tasnim) – UK's Junior Foreign Minister Alistair Burt held a meeting with Director General of National Museum of Iran Jebrael Nokandeh in Tehran.
September, 02, 2018 - 11:55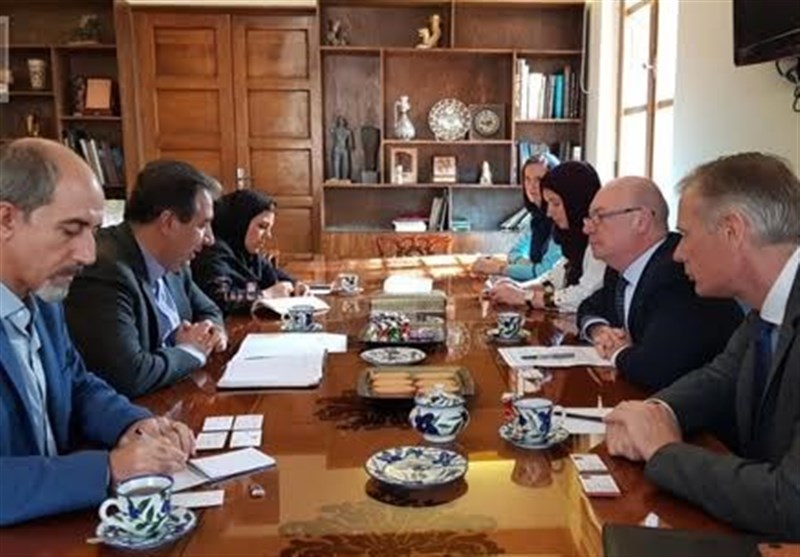 During the meeting in the Iranian capital on Saturday, Burt and Nokandeh discussed ways to develop bilateral ties between the National Museum of Iran and museums in the UK, according to the official website of the National Museum of Iran on Sunday.
Burt, who also visited Iran Bastan Museum, was one of the British authorities who signed the permission to lend the Cyrus Cylinder to the National Museum of Iran for an exhibition in 2010.
Britain's minister of state for the Middle East and North Africa arrived in Tehran on Friday night for a two-day stay in a first visit by a British minister since the decision by US President Donald Trump to withdraw Washington from the 2015 Iran nuclear deal.