JCPOA Signifies Iran's Rightfulness: FM
TEHRAN (Tasnim) – Iranian Foreign Minister Mohammad Javad Zarif said the 2015 unclear deal known as the Joint Comprehensive Plan of Action (JCPOA) proved the country's "rightfulness" as Tehran remained committed to the international accord and Washington walked away from it.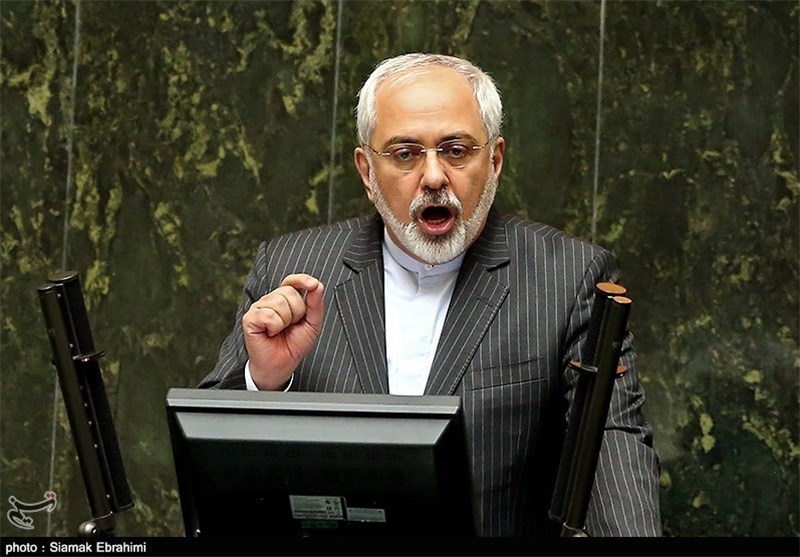 Speaking at an open session of the parliament on Sunday, Zarif rejected MP Javad Karimi Qodousi' claim that the nuclear deal has ended in failure, saying, "The JCPOA signifies the Islamic Republic of Iran's rightfulness."
"At the beginning, you (some Iranian MPs) stressed that since the JCPOA is in the interest of the US, they (the Americans) would never withdraw from the deal," he said, adding that the US walked away from the JCPOA because Iran remained committed to its obligations under the deal.
The top diplomat also rejected claims that some individuals with dual citizenship had participated in the talks between Iran and world powers, saying that no dual citizen had attended "the private nuclear talks".
On May 8, the US President Donald Trump pulled his country out of the JCPOA, which was achieved in Vienna in 2015 after years of negotiations among Iran and the Group 5+1 (Russia, China, the US, Britain, France and Germany).
On August 6, he signed an executive order, re-imposing many sanctions on Iran. He said the US policy is to levy "maximum economic pressure" on the Islamic Republic.
Trump also restated his opinion that the 2015 Iran nuclear deal was a "horrible, one-sided deal".
Following the US exit, Iran and the remaining parties launched talks to save the accord.
The European Union has vowed to counter Trump's renewed sanctions on Iran, including by means of a new law to shield European companies from punitive measures.