Aid Group Calls for Migrant Evacuations from Tripoli
TEHRAN (Tasnim) - Aid group Doctors without Borders on Friday urged the evacuation of thousands of migrants trapped in detention centres in Libya's capital Tripoli, which is under a fragile ceasefire after deadly clashes.
September, 07, 2018 - 17:01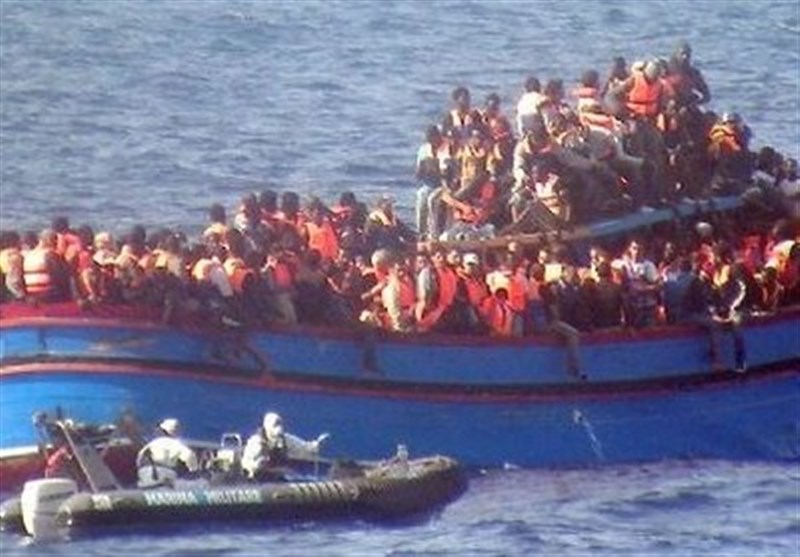 The ceasefire brokered by the United Nations was agreed between armed groups Tuesday after at least 63 people were killed in days of fighting around the city.
Doctors without Borders, also known under its French name Medecins Sans Frontiers (MSF), said migrants in squalid detention centres close to the frontline could yet come under shelling and artillery fire.
Analysts say the ceasefire is doomed without a sustainable political agreement between the myriad armed groups.
Ibrahim Younis, MSF's mission chief in Libya, said food supplies to the detention centres were sparse as international groups had been forced to suspend their work due to the clashes, AFP reported.
The charity has been completely cut off from one of the most crowded detention centres, depriving some 700 people of aid, and has pulled some staff from the city.
The UN's refugee agency, the UNHCR, last week said it had "evacuated" some 300 migrants from the Ain Zara detention centre to another a few kilometers away as they risked getting caught in the crossfire.
But Younis said this was not good enough.
"Moving endangered refugees and migrants from one detention centre to another in the same conflict zone cannot be described as an evacuation and it is certainly not a solution," he said in a statement.
The aid group called on the UNHCR and the governments of peaceful countries to organize a mass evacuation for the migrants, who could then claim asylum.
The International Organization for Migration could arrange for those seeking to return home to do so, MSF said.
The group also called on the European Union and Libyan authorities to stop blocking boatloads of migrants seeking to flee the conflict-torn country, "with the goal of reducing arrivals to Europe at all costs".
Sub-Saharan African migrants have suffered appalling abuses since Libya descended into chaos following the death of Dictator Moamer Kadhafi in 2011.
A video showing African migrants being sold as slaves sparked global outrage last year.
Some 8,000 people picked up by the Libyan coastguard while trying to cross the Mediterranean to Europe are being indefinitely held in detention centres, according to the UNHCR.
EU countries have offered support and training to the Libyan coastguard in a bid to stem the influx of migrants to Europe.