Hundreds Palestinian Protesters Injured as March of Return Continues (+Video)
TEHRAN (Tasnim) - Palestinian protesters swarm the eastern Gaza border where Israeli forces fired live bullets and teargas on them killing at least a teenager and injuring hundreds.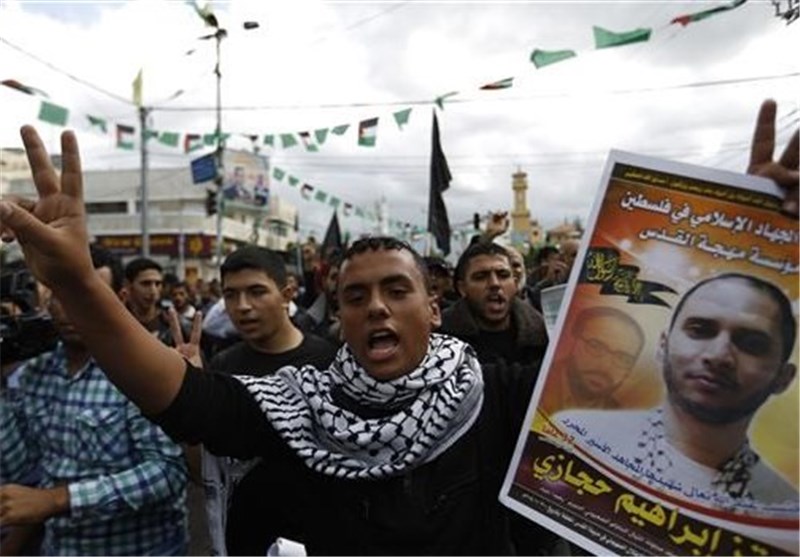 Israeli forces employed drones and military vehicles to fire teargas canisters at protesters who in turn cut away barb wire set up along the border, set tires on fire and threw stones at military forces.
Bilal Khafaja, 17, was shot in the chest and killed by Israeli forces during skirmishes east of Rafah in southern Gaza, the Gaza Health Ministry said in a statement.
Israeli forces had also wounded at least 90 Palestinians with 37 people requiring hospital treatment, according to the Gaza Health Ministry.
Palestinian protesters retrieved an Israeli drone used to launch tear gas in the eastern Gaza Strip area of Malaka on Friday.
Protesters attempted to move the malfunctioning drone into the back of a truck. It exploded several times, issuing large amounts of smoke, before they were successful.
The Great March of Return launched in late March, form a series of protests alongside Israeli-Palestinian border demanding the right for Palestinians to return to their pre-1948 homes.