Baghdad to Side with Tehran in Sanctions Era: Iraq's New Speaker
TEHRAN (Tasnim) – The new speaker of Iraq's parliament, Mohammed Rikan Hadeed al-Halbousi, praised Iran's role in the Arab country's liberation from terrorist groups and said in the era of "unfair" sanctions against Iran, the Iraqi nation will side with the Islamic Republic.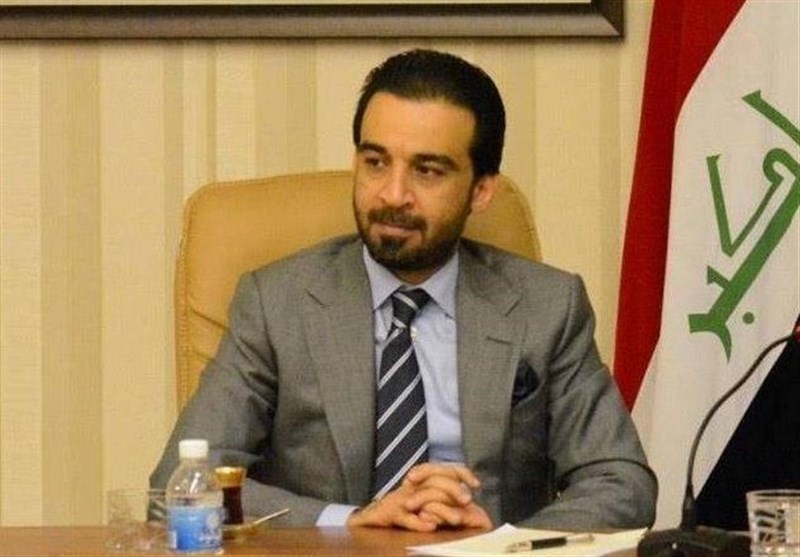 In a telephone conversation on Sunday evening, Halbousi thanked Iranian Parliament Speaker Ali Larijani for the message of congratulations on his election and said the Iraqi people and parliament are always grateful to the Islamic Republic for its strong support, particularly for the help in the liberation of the Arab country from the Daesh (ISIS or ISIL) terror group.
He further said the Iraqi parliamentarians deplore any kind of pressures or economic sanctions against Tehran as "unfair" and will side with the Iranian nation.
Larijani, for his part, expressed hope that with the efforts of Halbousi and other Iraqi MPs, the world would witness the completion of the current political process in Iraq for the election of the country's prime minister and president.
In a message on Saturday, Larijani had offered his congratulations to Halbousi on his election, expressing hope that parliamentary ties between the two neighbors would develop in his tenure.
Earlier on Saturday, Iraq's parliament elected al-Halbousi as speaker, paving the way for the establishment of a new government four months after the national election.
Halbousi's election marks the start of a 90-day process outlined in the constitution, designed to eventually lead to a new government.
Before running in May's national election as a candidate, Halbousi was the governor of Anbar province. He had previously served in Iraq's parliament, from 2014 to 2017.