Scientists Develop New Technologies to Interact with Bees (+Video)
TEHRAN (Tasnim) - Researchers in Graz, Austria build advanced beehives with complex bio-inspired algorithms to study the reaction of the bees and help to protect bee colonies against heavy environmental pressures.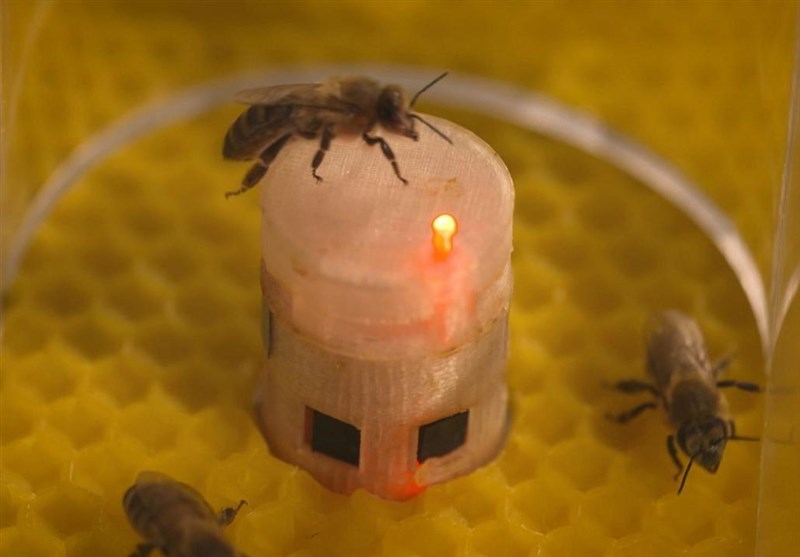 Can bees learn how to communicate with robots? Can robots learn how to interact with bees? Believe it or not, it's by answering these questions that European scientists think they can develop new technologies aimed, amongst other things, at better protecting the environment, euronews reported.
Almost every day, researchers in Graz, Austria build beehives like no other. Wax panels are installed above a fleet of small robots equipped with sensors. Complex bio-inspired algorithms help these robots send different physical stimuli to the insects.
Researchers then study the reaction of the bees.
Scientists at this European research project have programmed the small robots to try to make bees respond to stimuli such as vibrations, changes in air flows and, especially, variations in temperature.
The next step is to program robots to autonomously mimic the social behavior learnt during their exchanges with bees. Scientists basically want robots to develop an autonomous collective swarm intelligence.
Scientists hope their small robots could one day help to protect bees, currently under heavy environmental pressures. They see a future where tiny, sensor-equipped robots could live inside beehives and exchange environmental data with the bees, such as information on the presence of pesticides or pollutants in the immediate environment.
The wellbeing, protection and productivity of bee colonies could greatly improve, researchers say.
Similar research is currently under way on fish species. Other than environmental protection, scientists hope their work will have an impact on fishing and livestock management, as well as on agriculture.