Iran's President Denies Requesting Meeting with Trump
TEHRAN (Tasnim) – Iranian President Hassan Rouhani flatly denied that he has asked for a meeting with US President Donald Trump.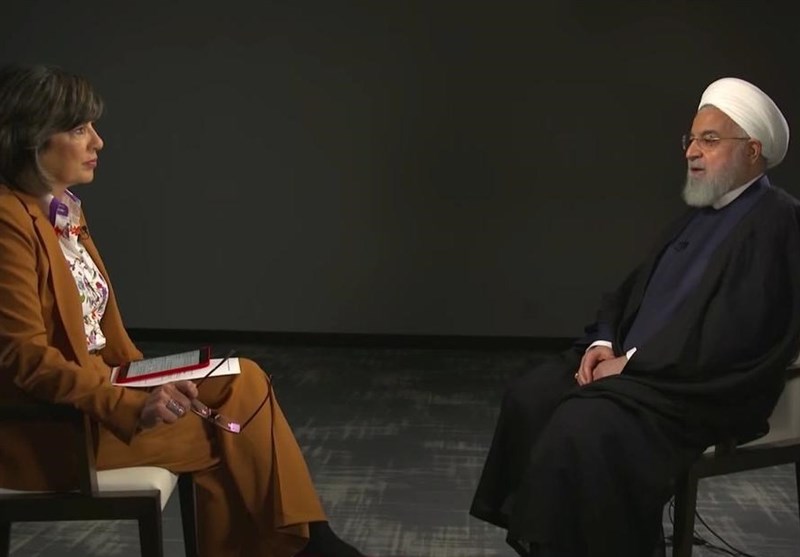 "Not this year, nor last year," Rouhani told CNN on Tuesday. "We have never made such a request for a meeting with the president of the United States."
Trump started his second day at the UN General Assembly in typical fashion, with an early morning tweet. He wrote, "Despite requests, I have no plans to meet Iranian President Hassan Rouhani. Maybe someday in the future. I am sure he is an absolutely lovely man!"
Rouhani told CNN's Christiane Amanpour that while Iran received eight requests from US officials for a meeting last year, he did not think talks between the two leaders were "appropriate," then or now.
And as for being called "a lovely man" by someone who labeled his country "the leading state sponsor of terror," Rouhani dismissed the comment, saying Trump is "playing with words and will not get us to any solutions."
The United States and Iran have been at a standoff since Trump announced his decision to pull out of the 2015 nuclear deal between Tehran and world powers in May, pitting him against other signatories.
The rest of the deal's signatories, which include US allies Britain, France and Germany, have been scrambling to save it, known officially as the Joint Comprehensive Plan of Action (JCPOA).
Rouhani acknowledged that together with Russia and China, the signatories have proven they want to salvage the agreement, but he said they have fallen short of expectations, and he has not seen any results in a "tangible fashion."