People Can't Stop Laughing at Netanyahu's False Claims about Iran's 'Secret Atomic Warehouse'
September, 28, 2018 - 17:44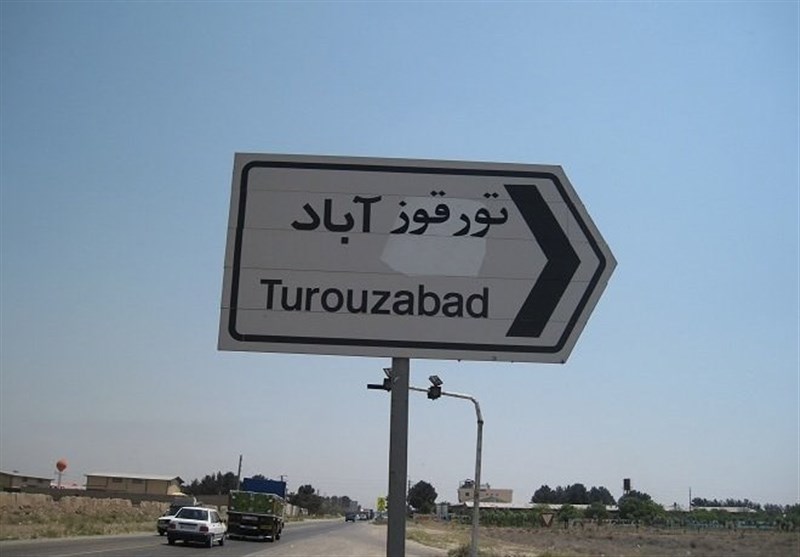 TEHRAN (Tasnim) - Iranian social media users cannot stop trolling Benjamin Netanyahu for his baseless accusations about Iran's secret nuclear weapons facility.
Persian and English speaking Iranians were quick to pour thousands of comments in on social media platforms, reacting to the false claims raised by Benjamin Netanyahu at his UN General Assembly address that accused Iran of having "a secret atomic warehouse for storing massive amounts of equipment and material" for a so-called secret nuclear weapons program.
Netanyahu said Iran had recently moved 15kg of radioactive material from the warehouse and "spread it around Tehran in an effort to hide the evidence".
He claimed the warehouse at one point may have held up to 300 tons of material and equipment.
He even challenged the IAEA to carry out an inspection at the warehouse in the Turquzabad district in southern Tehran.
Meanwhile the social media activists were quick to take a peek at the site where Bibi said in his so-called report and posted a video from the place on Instagram. What they found led to making of tens of thousands of jocks on social media about the "braindead" Israeli prime minister.
Many of the funny stuff is found for the Persian and English speakers with the following hashtags: #تورقوزآباد #دوقوزآباد #نتانیاهو #torghuzabad.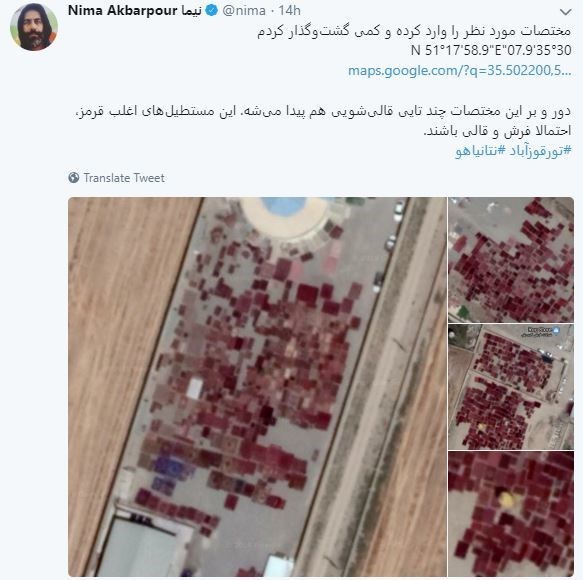 According to some twitter users, the foolish show by Netanyahu at his UN speech was because of deception operations done by the Iranian intelligence agencies that led the Israelis to get fooled and mistake a carpet cleaning factory with nuclear facility.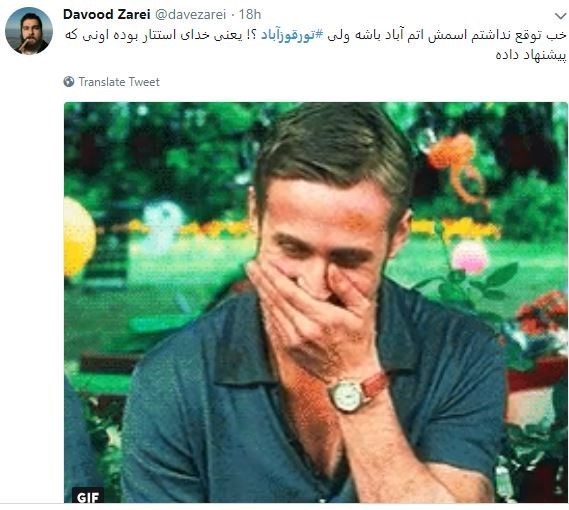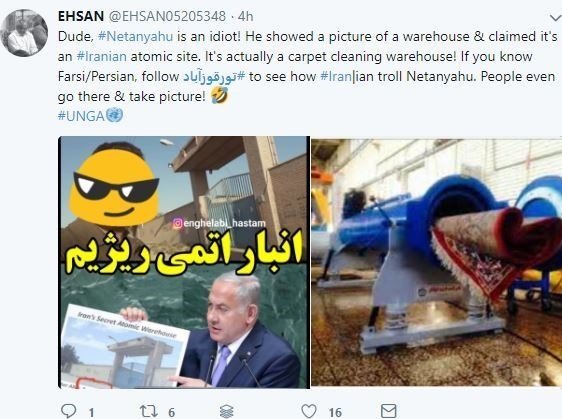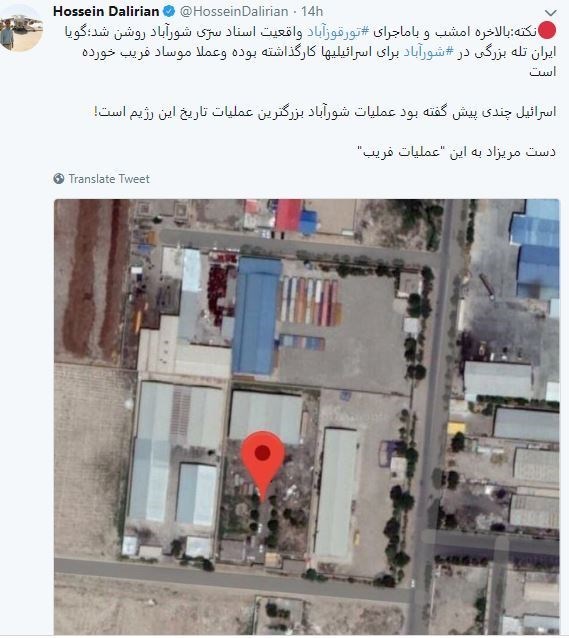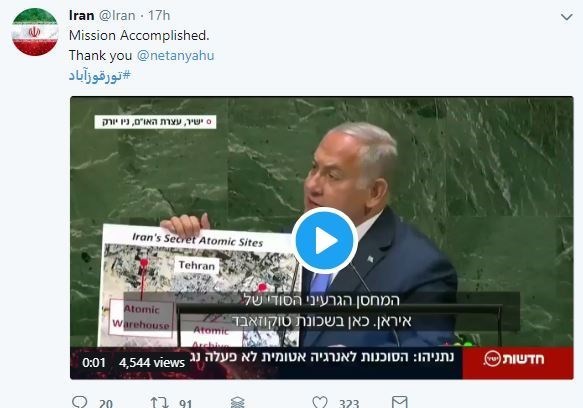 The twitter post above refers to the deception operations by the Iranian intelligence agencies that fooled the Israeli side and led them to make fun of themselves.
Moreover the Iranian Foreign Minister Mohammad Javad Zarif also reacted to his claims writing on his twitter account: "No arts & craft show will ever obfuscate that Israel is only regime in our region with a *secret* and *undeclared* nuclear weapons program - including an *actual atomic arsenal*. Time for Israel to fess up and open its illegal nuclear weapons program to international inspectors."
Iran's Deputy Foreign Minister Seyed Abbas Araghchi also said in an interview with Iranian State TV that someone must have fooled poor Netanyahu.
It is worth mentioning that the world Darquzabad which is a derivative from Turquzabad (the small village in Netanyahu's report) reminds all Iranians of a term used for "nowhereland" in Persian.