Two Advanced Homegrown Submarines Join Iranian Navy's Fleet (+Photos)
October, 02, 2018 - 15:54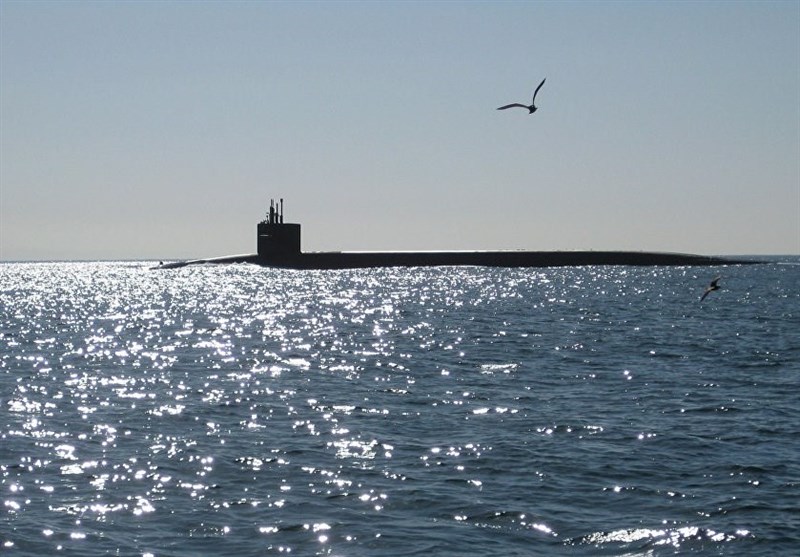 TEHRAN (Tasnim) – The Iranian Navy on Tuesday added two state-of-the-art domestically made submarines to its fleet in the country's southeastern coasts of Makran.
The submarines joined the Navy's fleet during a ceremony in the port city of Jask, attended by a number of high-ranking officials, including Commander of the Iranian Navy Rear Admiral Hossein Khanzadi.
Speaking at the ceremony, Rear Admiral Khanzadi hailed the production of the homegrown watercraft and said, "Today, the strategic region of Jask is witnessing the addition of one of the world's most sophisticated technologies (submarines to the Navy)."
The first message of the submarines joining the Navy's fleet is that the world should know that under all US pressures on the Iranian people and Armed Forces, the country's technology and efforts not only did not stop, but Iranians were able to reach a very high level of sophisticated technology that could create a credible deterrence against all threats and enemies, the commander stressed.
Iranian military experts and technicians have in recent years made great headways in manufacturing a broad range of indigenous equipment, making the armed forces self-sufficient in the arms sphere.
Iranian officials have repeatedly underscored that the country will not hesitate to strengthen its military capabilities, including its missile power, which are entirely meant for defense, and that Iran's defense capabilities will be never subject to negotiations.
Back in February 2018, Leader of the Islamic Revolution Ayatollah Seyed Ali Khamenei called for efforts to maintain and boost Iran's defense capabilities, hitting back at the enemies for disputing the country's missile program.
"Without a moment of hesitation, the country must move to acquire whatever is necessary for defense, even if the whole world is opposed to it," Ayatollah Khamenei said on February 18.