Koreas Hold High-Level Talks to Discuss Implementation of Summit Agreement
TEHRAN (Tasnim) - South and North Korea are holding high-level talks Monday to discuss the implementation of the summit agreement their leaders reached last month.
October, 15, 2018 - 13:05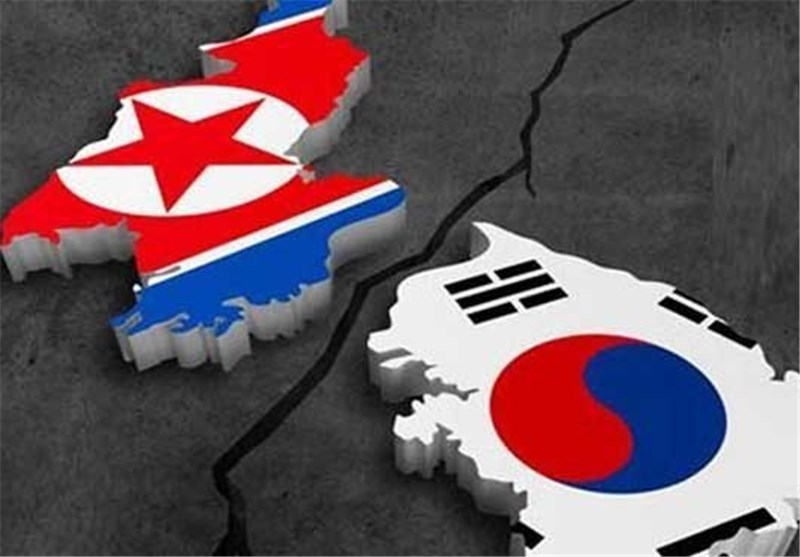 South Korean Unification Minister Cho Myoung-gyon is leading a five-member delegation to the talks that began around 10 a.m. at the truce village of Panmunjom. His North Korean counterpart is Ri Son-gwon, chairman of the Committee for the Peaceful Reunification of the Country.
"(We) should work hard to produce results that people would be happy with by agreeing quickly on detailed and practical methods to swiftly implement the September Pyongyang Declaration," Cho said at the start of the meeting, Yonhap news agency reported.
Ri echoed the view and voiced optimism, saying that the objective of the meeting is not just to find ways to move the summit agreement forward but also to secure a major chance to bring peace, prosperity and eventually reunification to the Korean Peninsula.
"Today's meeting will proceed well," the North's chief delegate said.
South Korean President Moon Jae-in and North Korean leader Kim Jong-un signed the declaration after holding their third summit last month, in which they agreed to intensify cross-border cooperation and exchanges on various fronts.
They also agreed to break ground for connecting their rail and road systems along the western and eastern regions within this year and shared a view to make the Korean Peninsula into a safe region without nuclear weapons.
In Monday's high-level talks, the two Koreas are expected to discuss a plan to establish a joint military committee and launch an on-site survey of the North's roads and railways.
They will likely seek to fix a date and venue for Red Cross talks on video meetings and exchanges of messages between families separated by the 1950-53 Korean War.
In addition, representatives will review plans for Pyongyang's art troupe to perform in Seoul this month, as well as South Korea's push to field a united team at the 2020 Olympics. Seoul wants to moreover jointly host the 2032 Olympics with Pyongyang.
Other South Korean delegates included Vice Unification Minister Chun Hae-sung, Vice Land and Transport Minister Kim Jeong-ryeol and Vice Sports Minister Roh Tae-gang, the unification ministry said.
The North Korean sides were represented by Vice Railroad Minister Kim Yun-hyok, Vice Minister for Land and Environment Protection Pak Ho-yong and Vice Sports Minister Won Kil-u.
The meeting comes as the United States and North Korea resume talks to rid the North of its nuclear and missile programs after a monthslong stalemate. They earlier agreed to hold a second summit between President Donald Trump and Kim "at the earliest possible date." They held their first summit in Singapore in June.
Cho earlier told reporters that the timing of the inter-Korean talks is critical given the ongoing diplomacy intended to denuclearize North Korea and efforts under way to improve ties between the two Koreas.
"The timing (of the meeting) is very important for the denuclearization of the Korean Peninsula and the improvement in inter-Korean relations," he said before departing for the talks. "As such, we will make efforts to induce good results for the implementation of the Pyongyang Declaration."