US Sails Warships through Taiwan Strait in Show of Force to China
TEHRAN (Tasnim) - The US Navy sailed two warships through the Taiwan Strait for the second time since July, a show of force that threatens to further exacerbate tensions with China.
October, 23, 2018 - 11:48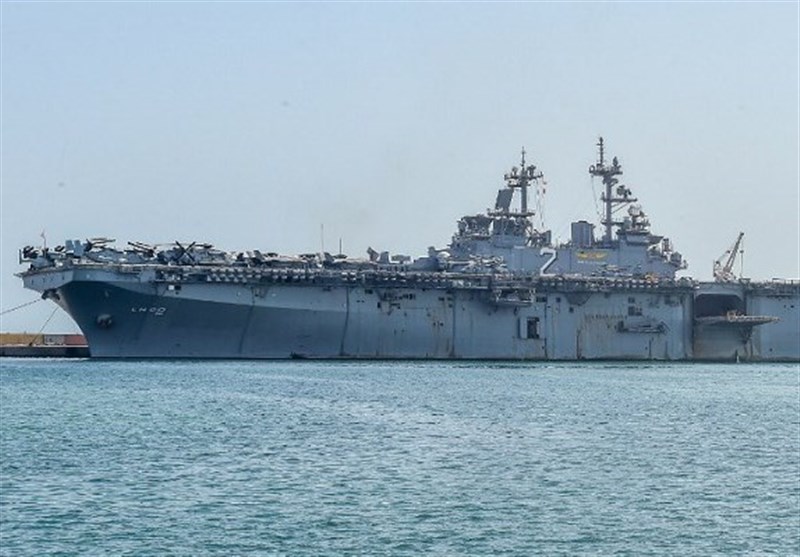 Two US vessels sailed through the Taiwan Strait from waters near Eluanbi, the southern tip of Taiwan Island, toward the north on Monday, Taiwan's Ministry of National Defense said in a statement on its website, Bloomberg reported.
US Pacific Fleet spokesman Commander Nate Christensen said the guided-missile destroyer USS Curtis Wilbur and the guided-missile cruiser USS Antietam took part in the passage operation "in accordance with international law."
The transit coincides with a period of rising tension between Taiwan and China, which considers the island one of its provinces. Since the election of Taiwanese President Tsai Ing-wen from a pro-independence party in 2016, Beijing has cut off formal communication with Taipei and stepped up military exercises in the area.
"Cruising through the strait is not new, but it is a strong signal that the US will be on Taiwan's side in case of a crisis between Taipei and Beijing," said Jean-Pierre Cabestan, who teaches US-China relations at Hong Kong Baptist University. "Taiwan might talk up its asymmetric warfare capabilities, but without the US Taiwan would be dead."
China expressed concerns to the US after a similar transit by two US warships in July.
"The Taiwan question bears on China's sovereignty and territorial integrity and it is the most important and sensitive issue in China-US relations," Foreign Ministry spokeswoman Hua Chunying said at the time, warning the Americans against actions that would "undermine China-US ties and the peace and stability across the Taiwan Strait."
Tensions have also risen ahead of local elections on the island next month. Taiwan late Monday requested that China refrain from interfering in its elections, saying Beijing should respect and learn from its democracy.