Iran Deplores Re-Imposition of Sanctions as US' Moral Collapse
TEHRAN (Tasnim) – Iran's Foreign Ministry slammed US President Donald Trump's administration for re-imposing economic sanctions against the Islamic Republic and said while they cannot undermine Iran's economy, the embargoes are a sign of Washington's moral and political downfall.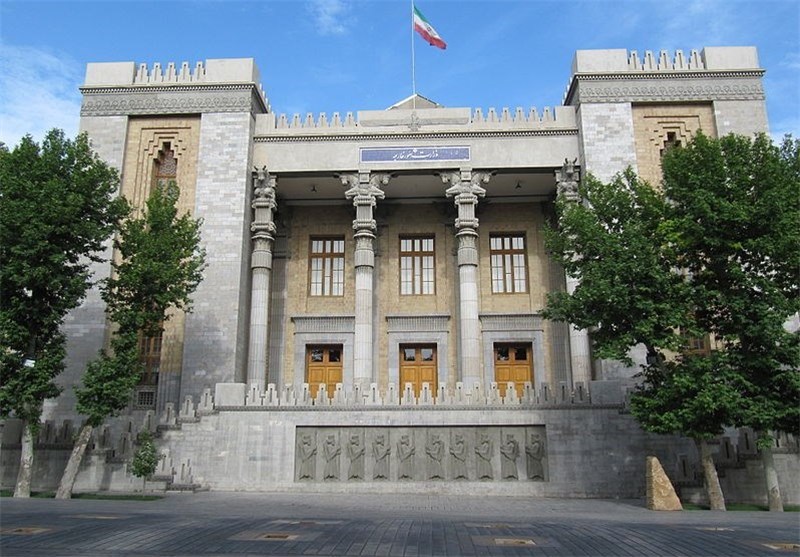 "Yesterday, the Trump regime, in continuation of its flagrant delinquencies and bullying moves, announced the end of the so-called six-month period of relief of the full implementation of the sanctions that this regime imposed on our country on May 8, when it illegally withdrew from the Joint Comprehensive Plan of Action (JCPOA)," the Foreign Ministry said in a statement on Saturday.
"Although this move would have little negative impact on Iran's economy objectively and practically compared to past six months, it is regarded to a major moral and political collapse for the US ruling regime," the statement read.
"This act, by itself, is a violation of the United Nations Security Council resolution, a violation of International Court of Justice's order, standing against the clear will of the vast majority of the world's countries, and the ignorance of humane, legal and moral principles," it added.
"It also showed once again to all members of the international community, especially the US' allies and partners, that this government not only does not have any respect for international rules and norms, but also punishes other states for their compliance with International obligations and rules…," the Foreign Ministry said.
The statement came as the Trump administration is set to re-impose sanctions on Iran on Monday that it said are "far tougher than have ever been imposed on the Islamic Republic of Iran," according to Secretary of State Mike Pompeo.
These are the remaining sanctions lifted under the nuclear deal, reached under former president Barack Obama that targeted Iran's oil sector, financial transactions and banks, and shipping and ship-building industries, according to Pompeo and Treasury Secretary Steven Mnuchin, who previewed the actions to reporters Friday.
The European Union has vowed to counter US President Donald Trump's renewed sanctions on Iran, including by means of a new law to shield European companies from punitive measures.
On May 8, the US president pulled his country out of the Joint Comprehensive Plan of Action (JCPOA), the nuclear deal that was achieved in Vienna in 2015 after years of negotiations among Iran and the Group 5+1 (Russia, China, the US, Britain, France and Germany).
Following the US exit, Iran and the remaining parties launched talks to save the accord.
Trump on August 6 signed an executive order re-imposing many sanctions on Iran, three months after pulling out of the Iran nuclear deal.
He said the US policy is to levy "maximum economic pressure" on the country.