US Admits Inability to Exercise Power over Region: IRGC Commander
December, 21, 2018 - 18:31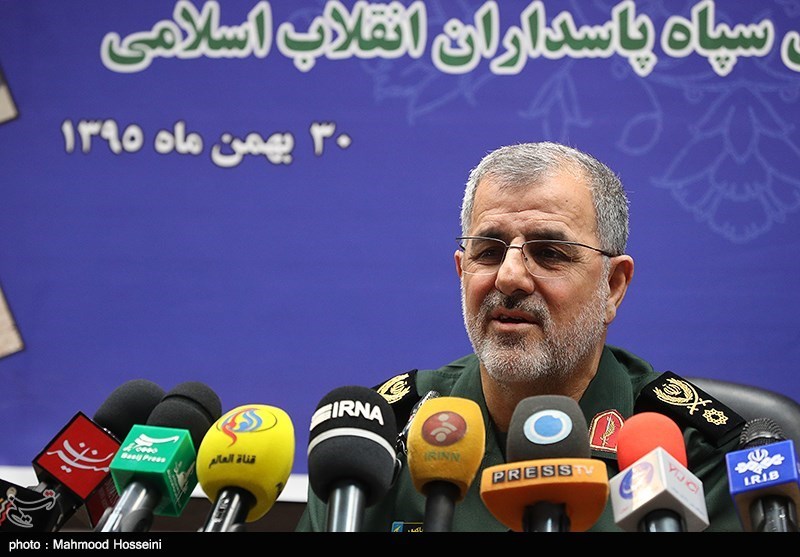 TEHRAN (Tasnim) – Commander of the Islamic Revolution Guards Corps (IRGC) Ground Force Brigadier General Mohammad Pakpour said the recent decision by the US administration to withdraw from Syria signifies that it has admitted to its inability to overrun the Middle East region.
"When the enemy miscalculates and faces problems in its actions, it revises its strategy," Brigadier General Pakpour said told reporters at a press conference on Friday ahead of a massive war game codenamed "Payambar-e Azam 12 (The Great Prophet)" in southern Iran.
"Accordingly, the Americans have come to the conclusion that they can exercise power neither in Iraq and Syria nor in the entire region," the commander added.
The remarks came as US President Donald Trump, in a video posted on Twitter on Wednesday, said he has begun what will be a total withdrawal of US troops from Syria, declaring they have succeeded in their mission to defeat Daesh and were no longer needed in the country.
The US and its allies have been bombarding what they call Daesh positions inside Syria since September 2014 without any authorization from the Damascus government or a UN mandate.
The strikes have on many occasions resulted in civilian casualties and failed to fulfill their declared aim of countering terrorism.
Syria has on several occasions written to the UN, complaining that the US was flagrantly violating its sovereignty. The US supports militants fighting to topple President Bashar al-Assad and has repeatedly attacked Syrian army positions.