Thousands of UK Students Protest Global Warming Policies in Nation-Wide Strike (+Video)
TEHRAN (Tasnim) - Thousands of school and university students have gone 'on strike' from school as part of a global movement calling for action on climate change.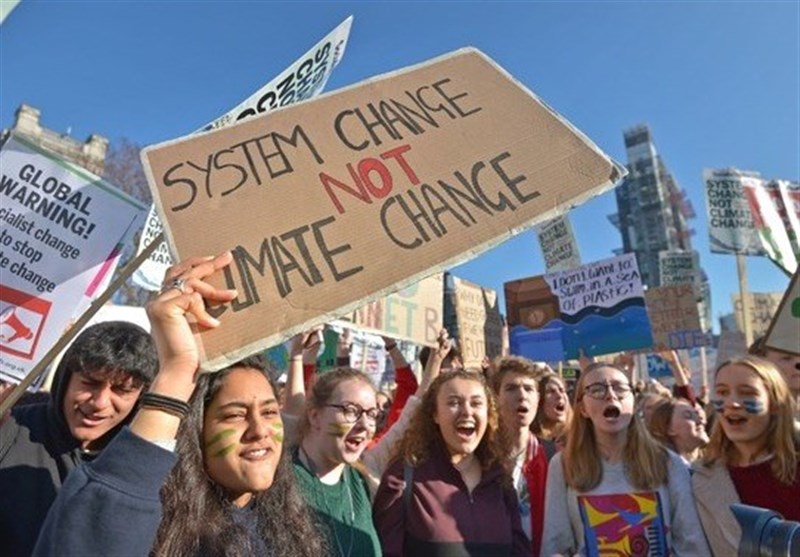 The Youth Strike 4 Climate protests, inspired by Swedish teen Greta Thunberg's solo demonstrations, have been taking place in more than 60 towns and cities across the UK.
Organizers say they want the government to declare a climate emergency and take decisive steps to tackle the issue, including drastic reforms to environmental policy and education, ITV reported.
Many of those protesting also want to see the voting age lowered to 16, arguing that they are the ones with the biggest stake in the future.
Other protests were held in Cambridgeshire, Wales, Sheffield and London - as well as dozens of other areas stretching from Cornwall up to the Scottish Highlands.
Banners called attention to what protesters called a "climate emergency", with many carrying slogans such as "there is no Planet B" and "this is environ-MENTAL".