German Carnival Mocks Trump, Bin Salman as Murderers in Parades (+Video)
TEHRAN (Tasnim) – Figures were seen during the "Rosenmontag" parade in Germany this week representing US President Donald Trump as an angel that supports the Saudi crown prince, Mohammed bin Salman who holds a bloody chainsaw in his hands.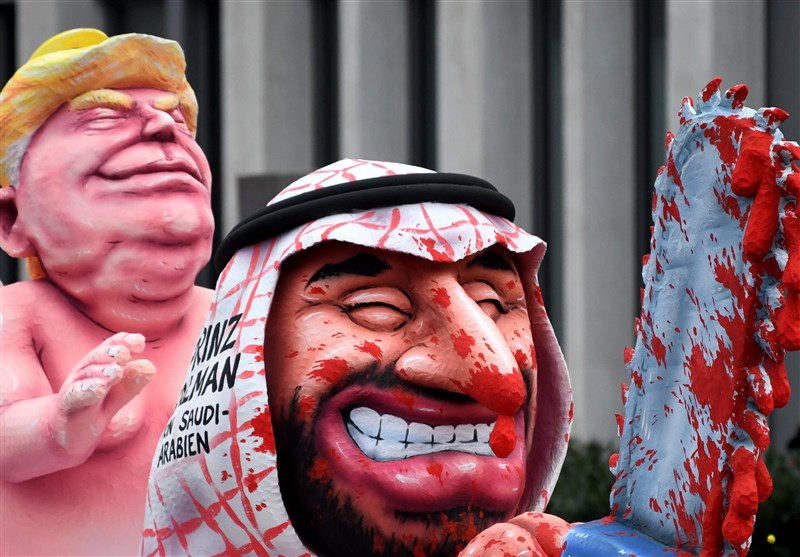 The move was a reference to the killing in October of journalist Jamal Khashoggi at the Saudi Consulate in Istanbul.
The carnivals took place in the cities of Cologne, Dusseldorf and Mainz in western Germany on Monday, where thousands, including children, disguised themselves and participated in the annual parades in which people make fun of world leaders.