Iran, Syria Sign Academic Cooperation Deal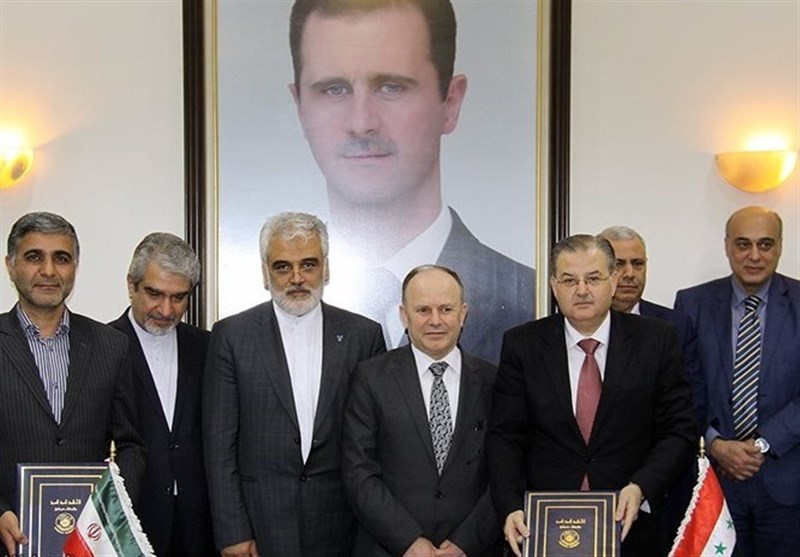 TEHRAN (Tasnim) – The Islamic Azad University of Iran and the University of Damascus signed an agreement to launch academic cooperation.
A delegation from the Islamic Azad University (IAU), led by its president Mohammad Mehdi Tehranchi, made a two-day visit to Syria.
After a series of extensive talks with Syrian officials, the IAU's Science and Research branch- located in Tehran- signed the cooperation agreement with the University of Damascus, the largest and oldest university in Syria.
The agreement was signed by Tehranchi and Syria's Minister of Higher Education Bassam Bashir Ibrahim.
During the trip to Damascus, the president of the Islamic Azad University also held meetings with Syria's senior academic officials and university professors.
In July 2017, Head of the Founding Council and Board of Trustees of the Islamic Azad University Ali Akbar Velayati said the university seeks to boost cooperation with the neighboring countries and allies, and unveiled plans for opening new branches in Iraq and Lebanon.
In April 2018, Velayati visited Syria to discuss the launch of IAU branches in Damascus, Aleppo and Latakia.
He announced at the time that the IAU has about 1.5 million students, adding that the university was ready to open a center for its regional activities in Syria.