Iranian, Russian FMs Hold Talks on Venezuela Crisis
TEHRAN (Tasnim) – Iranian Foreign Minister Mohammad Javad Zarif and his Russian counterpart Sergei Lavrov discussed the situation in Venezuela and ways to help resolve a political crisis that has engulfed the Latin American nation.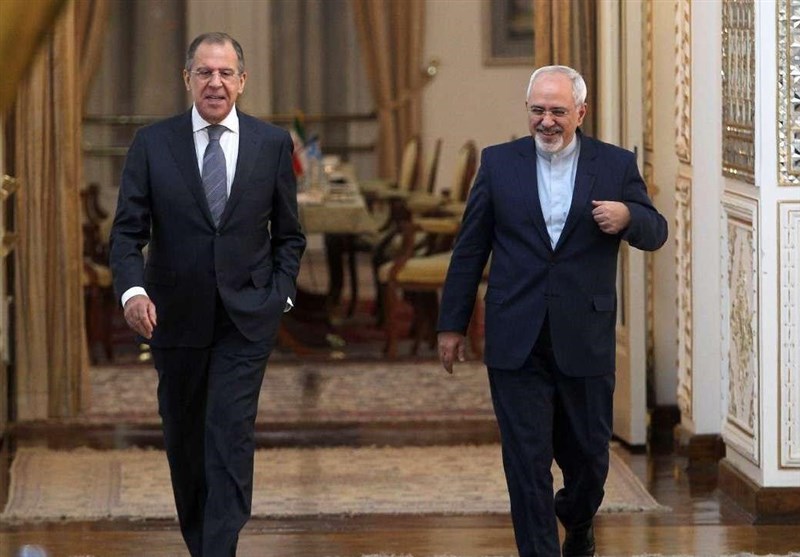 In a telephone conversation on Tuesday, Zarif and Lavrov talked about the current critical situation in Venezuela, Tass reported, citing a statement from the Russian Foreign Ministry.
The two senior diplomats reviewed the latest developments in Venezuela and expressed Tehran and Moscow's readiness to assist in the settlement of the crisis there in accordance with the UN Charter.
Zarif and Lavrov also voiced preparedness to contribute to the international efforts for achieving a common understanding among Venezuela's political groups, and stressed the need for immediate resolution of its economic and social problems.
Venezuela has plunged into political crisis after Juan Guaido, the leader of the opposition-controlled National Assembly, declared himself interim president in January.
Shortly after Guaido took an oath swearing himself in before his supporters, US President Donald Trump recognized him as the country's leader. In response, Venezuela's President Nicolas Maduro broke off diplomatic ties with the US and gave American diplomats 72 hours to get out of his country.
Apart from being embroiled in a political crisis, Venezuela has been witnessing blackouts with millions of people going without power in the past weeks.