Navy Commander Eyes Closer Iran-China Military Cooperation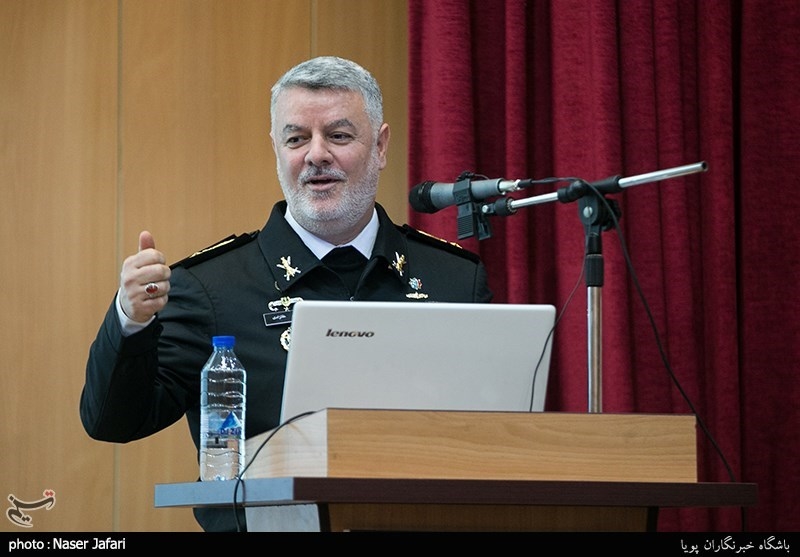 TEHRAN (Tasnim) – Visiting Commander of the Iranian Navy Rear Admiral Hossein Khanzadi said the Islamic Republic and China have numerous capacities that can be tapped to boost their military cooperation.
"There are very good capacities for military cooperation between the navies of the two countries and we hope that this trip would lead to many achievements in this regard," Rear Admiral Khanzadi said in the Chinese capital of Beijing on Saturday.
The promotion of exchanges with the Chinese navy in various areas, including the development of military cooperation at sea, educational ties and joint technical activities, are among the goals of the trip, he added.
The Navy commander went on to say that during his stay in China, he would hold talks with top military officials of the East Asian country, including his counterpart.
Rear Admiral Khanzadi is in China at the invitation of the Chinese Navy commander to attend the 70th anniversary of the founding of the country's navy.
Iran and China have close diplomatic, economic, trade and energy ties, and in recent years have developed their military relations as well.
Back in November 2016, the defense ministers of Iran and China signed an agreement in Tehran to enhance the defense cooperation between the two countries.